As Christmas is swiftly approaching, for those who are looking to escape their daily routines and enjoy a
few days away with family
, friends or their other half, it is time to pick your destination! This can be a little overwhelming at times due to the endless options, but if you are looking for some clarity and inspiration you are in the right place! Villanovo has travelled the globe to offer 3 incredible and unique destinations for a trip you won't forget.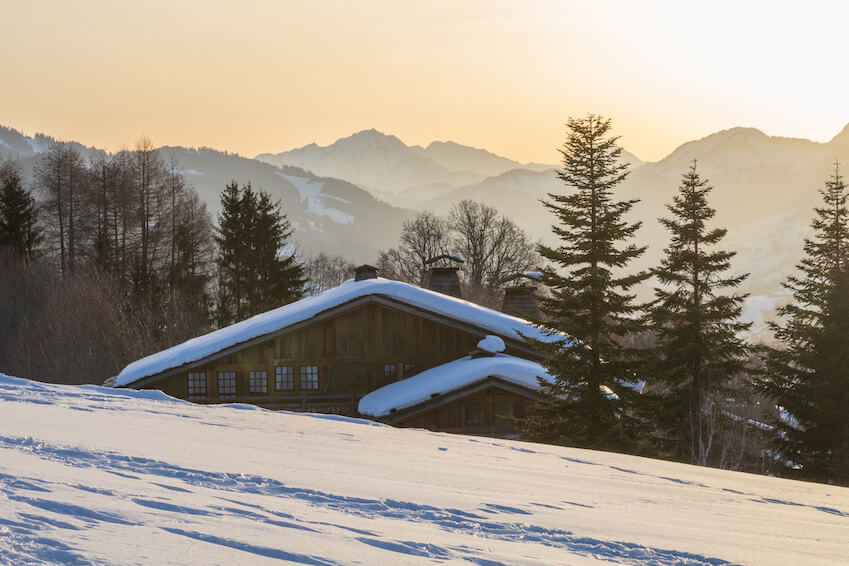 A white Christmas in Megève
Whether you are a professional skier, an amateur or a beginner, Megève is the most
charming ski resort
in France which Villanovo is recommending. It's ideal location on the borders of Italy and Switzerland, allows an easy access, as it a short hour drive from Geneva airport. Being in the heart of the Mont Blanc Evasion domain, each summit of the resort's skiing area, which includes 235 slopes for a total of 445 km of slopes, suitable for all skiers, has a breathtaking view over the Mont Blanc massif, what more could you ask for? This small jewel of the French Northern Alps, offers a rare and genuine charm because Megève has kept its medieval charm that tourists have not been able to remove. In addition, this small village at an altitude of 1050 metres is very popular with high-end customers, without being overpriced, which explains why it is so authentic. After lunch at one of the resort's excellent on piste restaurants, such as Telepherique Café, where you can enjoy a
delicious fondue
, head to La Folie Douce, for an afternoon of dancing with your friends or family. As the sun descends behind the mountains, drop your skis and enjoy a warm hot chocolate at Café 540, situated at the bottom of Jaillet, which boasts a large south facing terrace. 
To make the most of your stay, Villanovo recommends
Chalet Giroko
, a 3 bedroom family chalet in the Roquebrune area, only 160 metres away from the slopes. Let yourself be seduced by the originality of this chalet, where the wood will warm your heart just as much as the fire in the gorgeous fireplace.
>>>
Discover our other chalets in the French northern Alps
A cultural excursion to Andalusia
With more than 7 million visitors per year, Andalusia is one of the trendiest destinations of the moment. As the
cradle of flamenco
and with an
impressive cultural, historical and natural heritage
, which includes many cities and villages declared UNESCO World Heritage Sites, this magnificent region is a must for history enthusiasts. Enjoy the climate of this beautiful region, which is mild all year round and where it is sunny 300 days a year. Let yourself be carried away by your senses with the
great flavours and aromas
you will be able to taste at one of the local restaurants with Michelin stars, such as Bardal, in Ronda. It would be a waste not to visit the Roman ruins of Acinipio, which are over 2000 years old and are located 19 km from Ronda. Still in the vicinity of Ronda, you will have the opportunity to taste excellent red wines, made in the 21 wine cellars of the city.
Villa Casa de Ronda
is the perfect villa to get away with your family or friends, and enjoy what the region has to offer. In the heart of the foothills of the Serrania de Ronda, this 6 bedroom villa is equipped with a playground for children, hammam and sauna to relax after an
intensive day of golf
, a fitness room, not to mention the wine cellar.
>>>
Find out more about our villas in Andalusia
Recharge your batteries in Tulum
For those who dream of a complete change of scenery,
head to Tulum
on the Caribbean coast of the
Mexican peninsula of Yucatan
, a region that was once an emblem of Mayan civilization. This sought-after destination is ideal for a trip with family, friends or as a couple. a region that was once an emblem of Mayan civilization. This sought-after destination is ideal for a trip with family, friends or as a couple.Villanovo recommends a trip to Sian Ka'an, which has been recognized as a biosphere reserve by UNESCO since 1986 and included on the World Heritage List since 1987, which explains its name "where paradise was born". This magical place where tropical forests, mangroves, marshes and coral reefs are to be found is worth a visit and pleases all ages. On the renowned beaches of Tulum, participate in highly
beneficial and serene yoga classes
, which takes place when the sun falls below the horizon, or sip on a cocktail Coco Tulum beach club.
To immerse yourself completely in Mexican culture and lifestyle,
Casa Madera
is the quintessential villa in the heart of natural vegetation. Its 2 bedrooms can fit up to 5 people, ideal for a family or friends. With
direct access to the beach
and a
private pool
, embark on a perfect holiday. 
>>>
Discover our villas in Mexico