10 things to do in Phuket
Phuket is the largest island in Thailand and a destination of choice for holidaymakers looking for exoticism and relaxation. Although the beaches are one of the main attractions of the destination, there are many activities including cultural and sports that you can discover during your holidays in paradise.

The must is to visit Phuket during your vacation by staying in a luxury villa, with sublime decor and incredible comfort. Villanovo have built, over time, a selection of exceptional prestige homes boasting all the luxury and comfort you deserve.
 
1 - Phang Nga Bay
The bay of Phang Nga offers a spectacular landscape to its visitors. Steep cliffs, lush vegetation and crystal clear water... the scenery is amazing and worth the trip! Do not forget your camera to capture this unique and beautiful moment.

It is possible to book boat trips to explore this heavenly bay, but the must is to discover the surroundings aboard a canoe. You can slip into the small caves and dock on the beach to enjoy a moment of idleness or a picnic with family or friends. Relax by listening to the sounds of tropical birds and gaze at breathtaking scenery.
 
2 - The beaches
This is one of Phuket's main attractions. The beaches are all more beautiful than the others, so you will have a wide range of choices to choose where you put your towel down. There is something for everyone: family beaches, chic beaches and secret beaches to relax in privacy.

Many beaches also offer activities and water sports such as jet skiing or snorkelling so you can discover the beaches in every nook and cranny.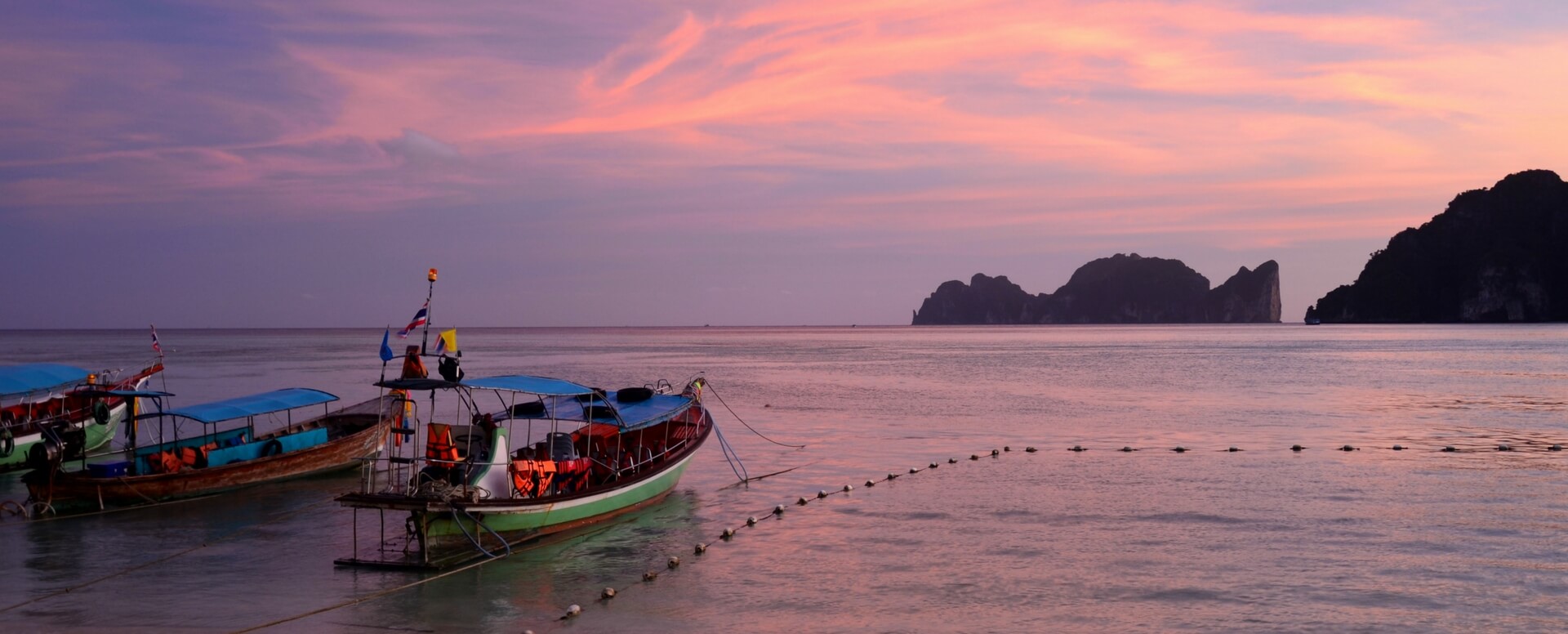 3 - Old Phuket Town
You can choose to get away from the idyllic beaches and discover the historical part of Phuket Town. Stroll through the authentic little streets and marvel at the traditional architecture that traces the past of this paradise-like island. The buildings bear witness to the Sino-Portuguese influence.

Among the highlights of the old city are the Thai Hua Museum or the surroundings of Thalang Road. This is a corner full of small shops where you can admire local crafts. You will also find restaurants for your lunch break.
 
4 - Statue of the Big Buddha
The specialty of this impressive statue is that it can be seen no matter where you are in the South of the island. It measures 35 metres high and its bright white marble slices with the azure blue of the sky. This building represents a symbol of peace and hope and is well worth the effort it will take to get there.

The highlight of this ascent is to arrive at sunset time because from this elevated point of view at 25 metres in height at Nakkerd Hill, you can observe the bay of Phang Nga or the Bay of Kata. Remember to keep in mind the rules of good conduct because this statue is a religious monument.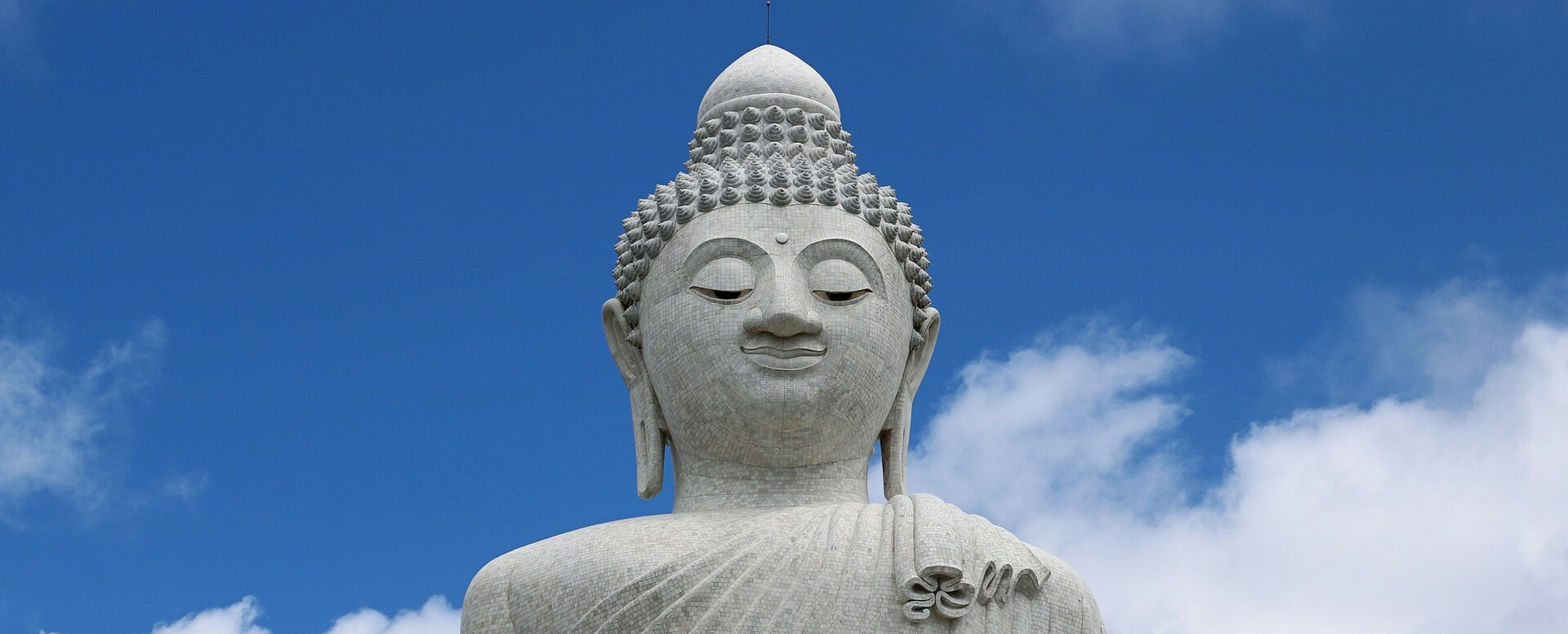 5 - The temple of Wat Chalong
Wat Chalong is a bright and sumptuous temple which is the most impressive of all Buddhist temples in Phuket. Do not forget to cover yourself while visiting this temple, as Thais are very strict on religious matters.

Built in the 19th century, this architectural marvel was erected in honour of two monks who guided the people during the Chinese revolutions. A sublime stupa 60 metres high illuminates the temple, and houses a relic of Buddha.
 
6 - A day in Ko Phi Phi
You do not have to stay in Phuket for the whole of your stay, so we advise you to board a boat and explore the sumptuous islands of Ko Phi Phi.

This archipelago, composed of two small islands is a sublime backdrop for a day that combines relaxation and discovery. The emerald waters and small secret coves make Ko Phi Phi's success, which has also served as a backdrop for the film "The Beach" featuring Leonardo Dicaprio. If the day is a paradise destination, at night the archipelago becomes a landmark for party-goers around the world. The more adventurous can participate in one of the parties organised on the beach by the main clubs that have made their home there.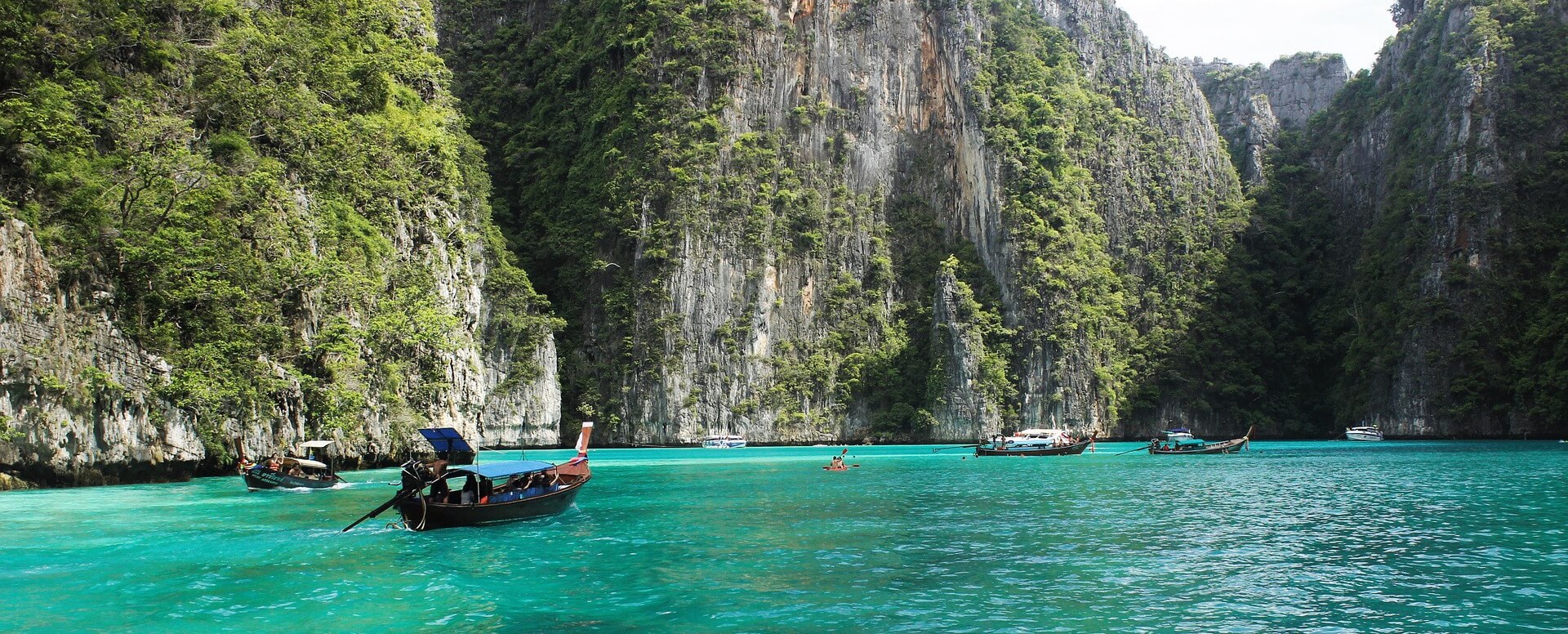 7 - Khao Sok National Park
This park is located in the largest forest in Southern Thailand. Many exotic animals and tropical plants make their home in this amazing wilderness area. A bit out of Phuket, the National Park remains an amazing activity to do if you want to experience the wild nature of Thailand and the sumptuous landscapes that are a change from heavenly beaches.

In the heart of this lush vegetation, you will discover Cheow Larn Lake, a wonder of nature that you will absolutely need to visit.
 
8 - Visit the Zoo
Inside the zoo, you will discover many exotic and tropical species, animals, reptiles... there is even a fantastic aquarium where you can observe multicoloured fish. This activity is usually very popular with children!

Among the must-see attractions:
> The monkey show, every day at 09:00, 12:00, 14:30 and 16:45.
> The crocodile show, every day at 09:45, 12:45, 15:15 and 17:30.
> The elephant show, every day at 10:30, 13:30 and 16:00.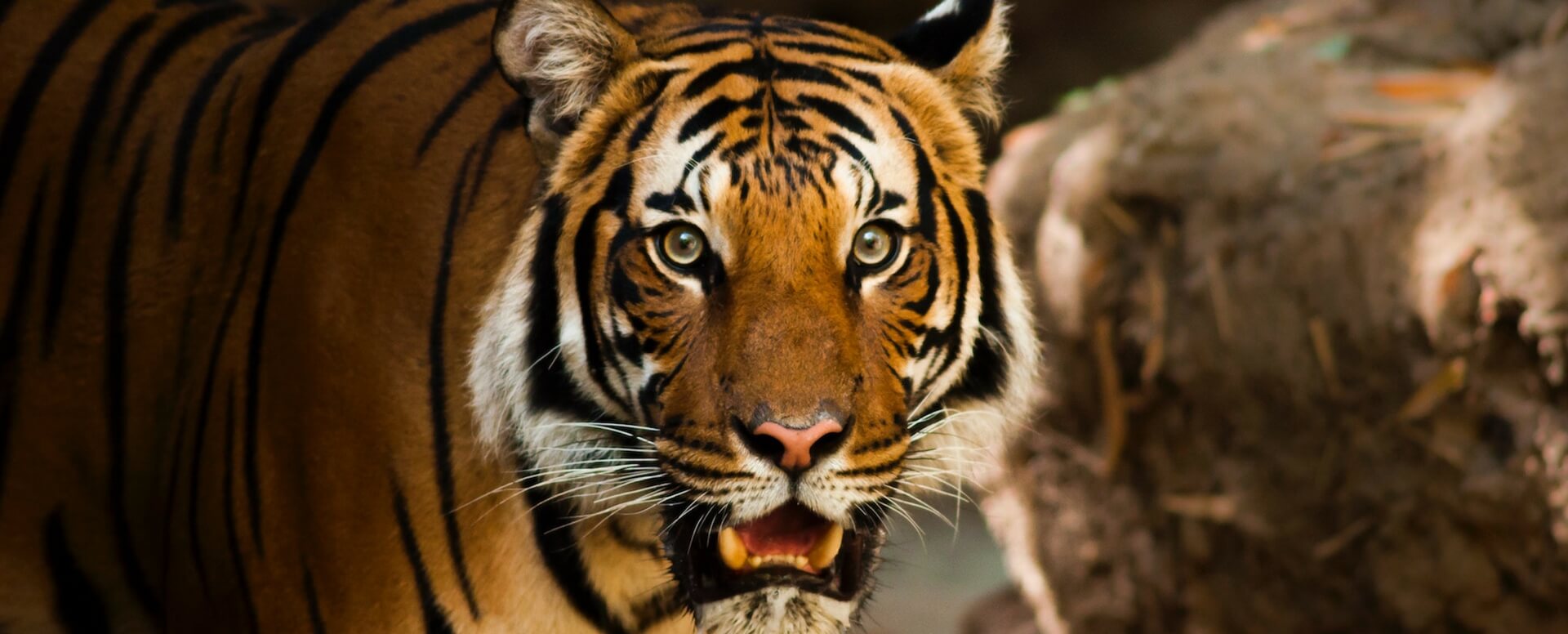 9 - Night markets
This is one of the essential activities to do during your stay in Phuket. In the night markets we find everything we can dream of: local crafts, clothes, shoes, Thai specialties.

The food is excellent and a visit to the night markets allows you to immerse yourself in the local culture. Among the dishes to be tested: ears of corn, fruit skewers, and for the bravest, fried insects!
 
10 - Rent a sublime villa with Villanovo
Whether you are travelling as a couple or with your family, renting a villa in Phuket will put you in the best conditions for you to discover this beautiful land of Thailand.

Our homes are equipped with private pools so you can relax out of sight, but if you prefer, some of our villas give direct access to the beach. You can also benefit from an available team of house staff so that you can enjoy your holidays without having to lift a finger. For the most demanding, it is also possible to rent a sublime villa with its own gym, so you can practice physical activity in the privacy of your upscale home during your holidays.