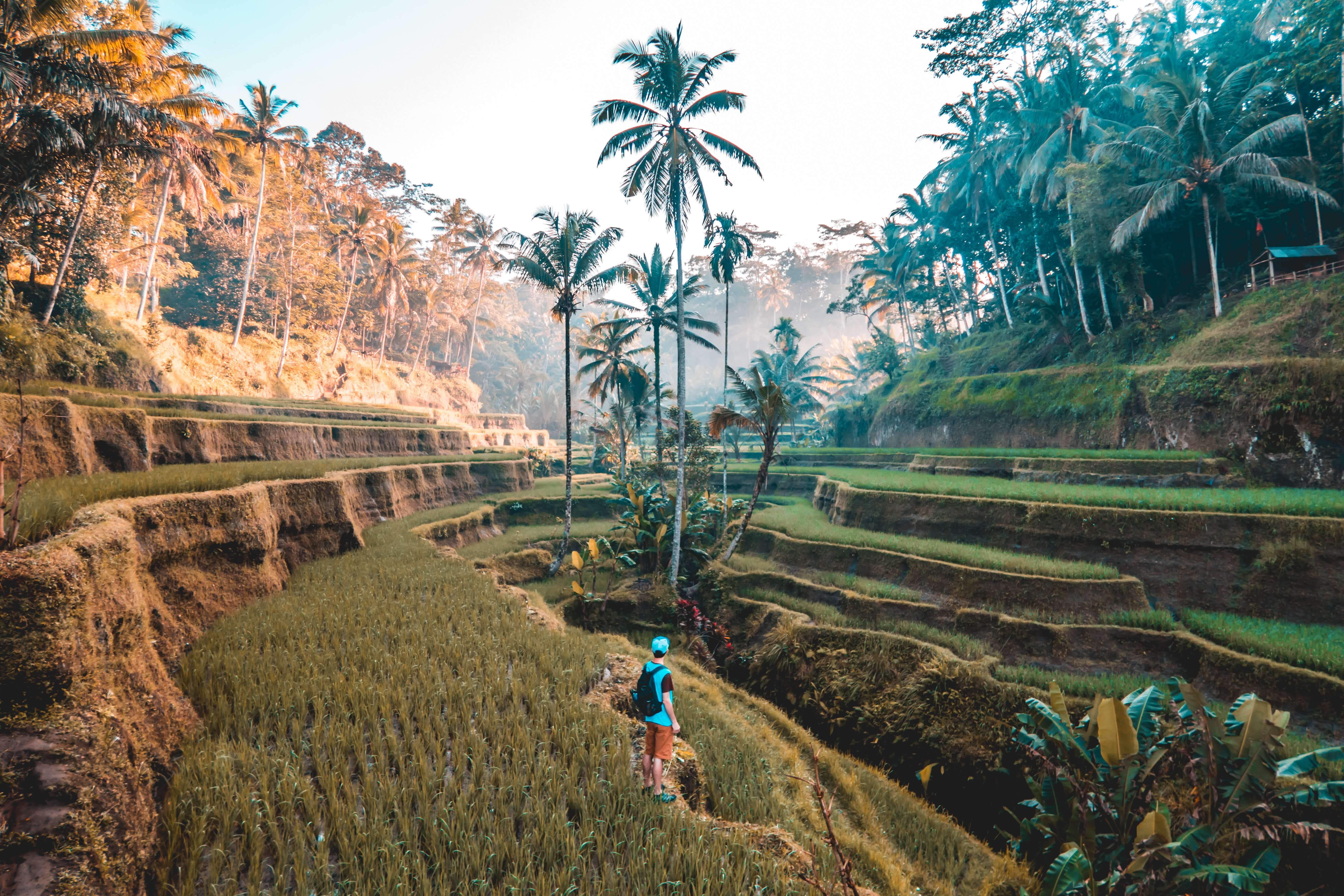 Indonesia is a country that makes tourists from all over the world travel each year. From Bali to Ubud or Lombok, these authentic lands have breathtaking landscapes to admire. To give you an overview, and maybe decide to
rent a luxury villa in Indonesia
, Villanovo invites you to discover these 10 Instagram photos of the country.
1) Tulamben Beach, Bali
Photo : @benjhicks

If you were not certained Bali was the perfect destination to do aquatic sports, here's a little something that should persuades you. The water is cristalline, the faune is various and the sand white… How to miss it?

>>> Our sumptuous villas in Bali
2) Gunung Ijen Banyuwangi
Photo : @michaelmatti

Despite its unpronounceable name, the mountain Ijen is worth the trip. While its pastel colors bring an aerial softness to the power of nature, they also procure the feeling to be on a cloud. Let yourself be tempted… 
3) Pantai Ora
Photo : @_handrijay

Travelers who decided to put their luggage in Indonesia do not get weary of these traditional houses… a true must-see to discover Indonesia's culture.
4) Bromo
Photo : @cannonmatt

A view on the sunset from the heights in Bromo. Speechless against so much beauty, this photo needs no comment… Not-to-be-missed.
5) Seminyak
Photo :
@sudarma_55
Seaside resort located on the extreme south of Bali, views provided by seminyak on the sunset have stunning colours.  
6) Prambanan Temple Yogyakarta
7) Nusa Penida Island
Photo :
@freeoversea
Famous island in the province of Bali, Nusa Penida Island is mostly known for
its fabulous beaches
. And, know that, if you head there early in the morning, you will get the place for you only… A dream coming true.  
8) Ubud
Photo :
@taramilktea
Just a quiet afternoon reading in a luxury dream place in Indonesia… What else?  
9) Sacred Monkey Forest Sanctuary Ubud
10) Seminyak
At last, you might have noticed, this picture does not come from Instagram, but is indeed one of our great villas. In Seminyak in Bali, Villa Tiga Puluh offers unbeatable services: an extremely skilled house staff, besides all the assets the house presents: a garden, a pool, a traditional Gazebo… What are you waiting for?

>>> Villa Tiga Puluh