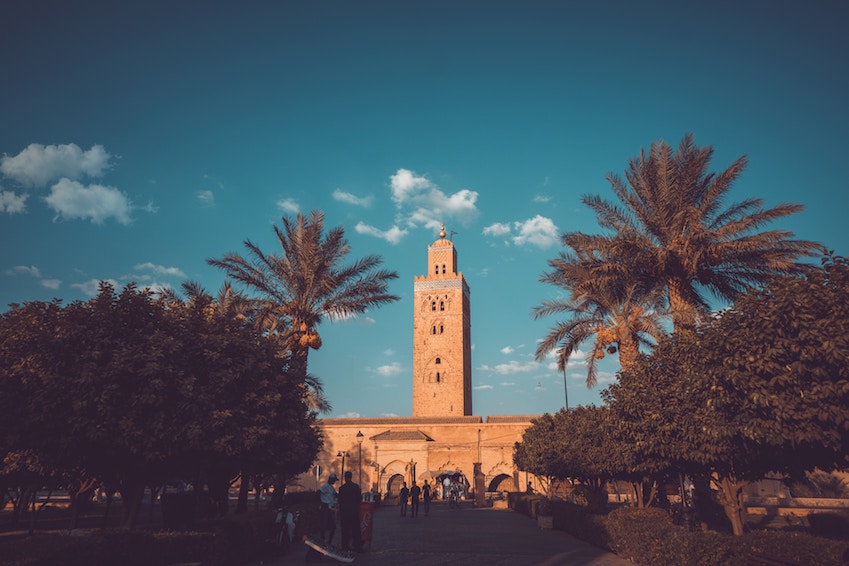 A trip to
Marrakech
is always a good idea. Whether you plan your activities in advance or decide on the moment, you will never be bored in Marrakech and will have a
wide choice of things to do
: visit museums, discover the
Koutoubia mosque
, test
the cuisine,
and even ski... if the season allows it! One of the most important criteria of a trip is the accommodation, if you feel comfortable in the accommodation you are renting for a few days, your holiday will only be more beautiful. 
Perhaps your stay in Marrakech is already planned, but you are hesitating between a Riad or a Villa, and maybe even for you the difference between the two is not yet very clear. Villanovo presents these 2 types of accommodation so that you can choose the one that suits you best! 
A traditional moroccan riad
Riads
are often located in the medinas, i.e. the oldest part of the city that can be called "historic city" and which is in contrast to the more modern parts of the city. A Riad is a
traditional house
with a patio composed of a garden placed in the center of the house, this Moroccan dwelling is built in a square, often with a small swimming pool in the center, in the garden. Everyday living rooms such as bedrooms, kitchen and bathrooms are located all around the garden. All riads have a garden, because they are a representation of paradise as described in the Koran where paradise is described as "the garden of heaven" where the sun shines and plants bloom. In these gardens, it is very common to find fruit trees such as orange trees, or palm trees that provide some shade for the patio where the sun naturally seeps in. The presence of a small swimming pool in the middle of the house is a
European influence
dating back to the 21st century, which is very useful when temperatures rise in Morocco. The riad provides a certain intimacy that it is nice to share as a couple, with family or with close friends. Staying in a Riad will provide you with the additional experience of staying in a traditional residence with
local architecture
, a good way to get to know Moroccan culture and change your mind radically, a journey among cultures that depends on where you spend most of your time. 
Rent a villa in Marrakech
Unlike the riad, a villa does not follow any architectural rules and is a representation of the tastes of its builder. A villa is just as comfortable as a Riad, but may have more entertaining facilities if that is what you are looking for, such as
a gym
,
a large swimming pool
or
a tennis court
. A villa may indeed have a little less charm than a traditional Riad, but can be in perfect adequacy with your expectations if you are looking for a fully equipped property. 
Villanovo villas in Marrakech often have large and
beautiful gardens
where children can enjoy themselves without any space constraints. If you wish to stay in a traditional environment, you can opt for a villa with oriental decoration or
with house staff
who will take care of making you discover the local gastronomy (service that you can also find in a villanovo riad). Depending on your preferences, a villa is generally further from the city than a Riad which is located in the medina, this nevertheless ensures you a certain calm and keeps you away from the noises of the city which may be preferable if you travel with young children. 
Whichever accommodation you choose, Villanovo offers you a wide choice of properties with different looks, styles and styles to suit your needs.