Flee the cold and the winter greyness and escape to Indonesia
If you have the chance to leave for one or more weeks this winter, enjoy the beautiful season settled on Indonesia to discover the culture and beauty of the landscapes of the largest archipelago on the globe!

It will be an opportunity to discover Bali and its animations but also Lombok, its neighbour, more discreet but no less exquisite with its paradisiac beaches worthy of the most beautiful postcards.

Over time, Villanovo have created a selection of breathtaking prestige properties so that you can enjoy your holidays in a unique and charming setting. Discover our upscale homes and choose your future cocoon of luxury and comfort for your next vacation.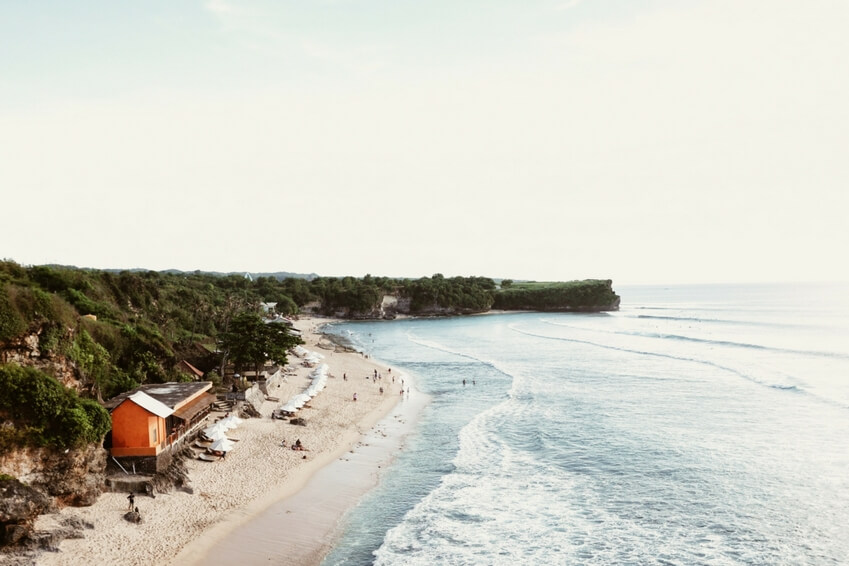 Bali: ideal for family discoveries
If Bali has long been one of the best destinations to enjoy the Christmas holidays, it's not for nothing. This is a very popular destination in Asia because it offers the promise of an unforgettable trip for families looking for exoticism. Although the island is known for its culture and temples, it offers visitors breathtaking natural landscapes; sublime rice terraces, located in the centre of Bali. You will feel the importance of religion and spirituality in your walks on Balinese lands and landscapes.

Bali is the undisputed destination of Indonesia for a family vacation: we walk with pleasure in the streets where restaurants and colourful markets abound, we enjoy playing water sports, and we relax without hesitation in a dream home that boasts house staff and an incredible pool.

>>> Discover our idyllic houses in Bali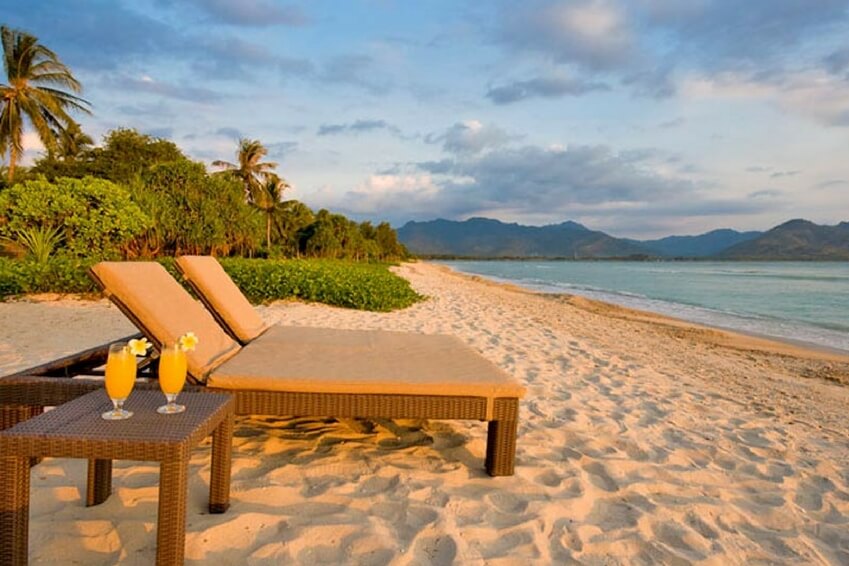 Lombok: a haven of heavenly beaches
Bali's shy little sister, Lombok is the destination for groups of friends or families looking for peace and quiet. It is the destination of paradise beaches, coconut palms and white sand. Lombok is also a divers' paradise, with areas where incredible mammals meet, but also exotic fish and incredible corals. In the Mataram area, you can learn more about the island's culture and history, such as the Hindu temple of Pura Meru or the sacred springs of the Suranadi Temple.

What affects travellers is the wild side of Lombok, which contrasts with Bali's livelier and more touristic image. Contemplate the deserted beaches that mingle with the lush mountains. A relaxing getaway in Lombok seems to be an ideal choice for groups of friends who want to escape the cold of the winter months. Our villas are all equipped with private pools, and some directly overlook the beach.

>>> Discover our luxury villas in Lombok