10 sublime traditional villas in Thailand
Written on : 19 September 2017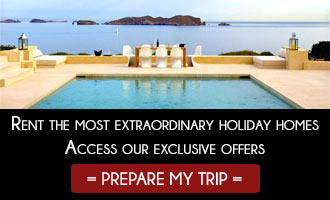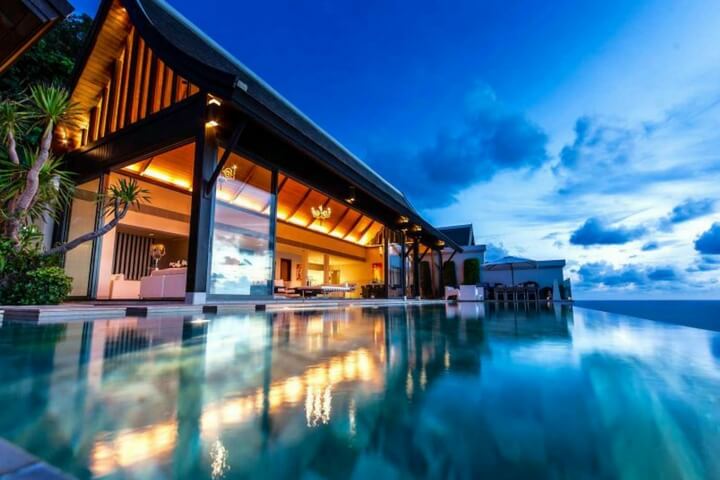 Want to spend your time in Thailand in a traditional villa?
Have you always dreamed of going to discover the wonders of Thailand? If so do not wait any longer to turn your dreams into reality and embark on an unforgettable journey into this sublime country. To complete your experience, how about sleeping in a traditional house enjoying luxury and modern comfort?

Villanovo have found for you 10 exquisite traditional houses so that you can enjoy your stay between relaxation and authenticity, with family or friends!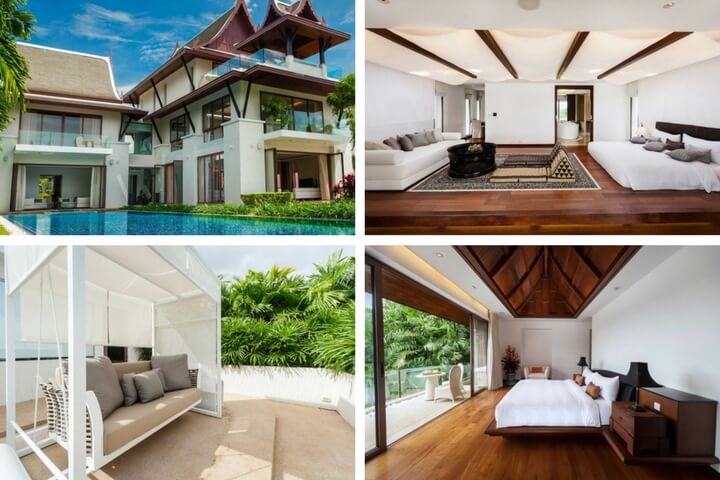 9 - Villa Lyana
Live like a local with this luxury property. Besides its ideal location overlooking the marina, this house has 5 modern and very spacious rooms where you can relax during your stay.

Renowned in the city of Phuket, Villa Lyana offers all the luxury you deserve with a superb swimming pool, state-of-the-art American kitchen and a jacuzzi in which you can gaze at the sunsets with a cocktail in hand. Do not hesitate any more and come live the Thai dream in the heart of Villa Lyana.

>>> Discover the authentic charm of Villa Lyana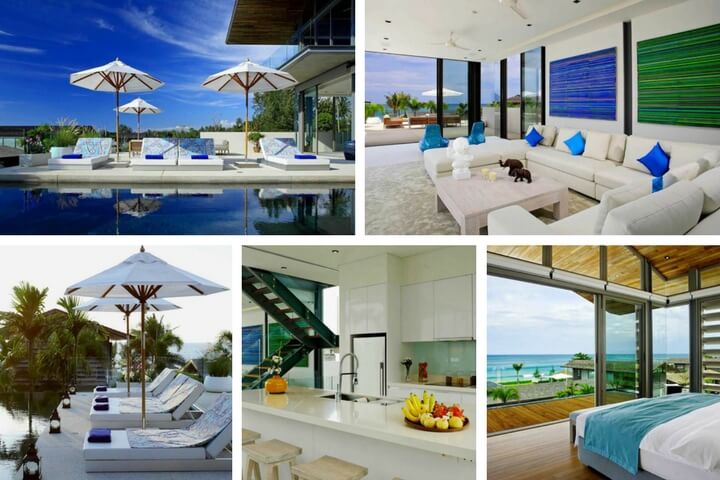 8 - Sava Beach Villas - Aqua
This charming property with marine and aquatic touches is accentuated by the ocean view. Enjoy moments that will only belong to you on the sublime terrace during a sunset.

Natai beach is not far from the house, so you have the choice between perfecting your tan by the pool or on the pristine sand of the beautiful beach. Guests will appreciate the exclusive service of the house staff including a Thai chef qualified to meet all your exotic desires.

>>> More information about the comfortable Villa Aqua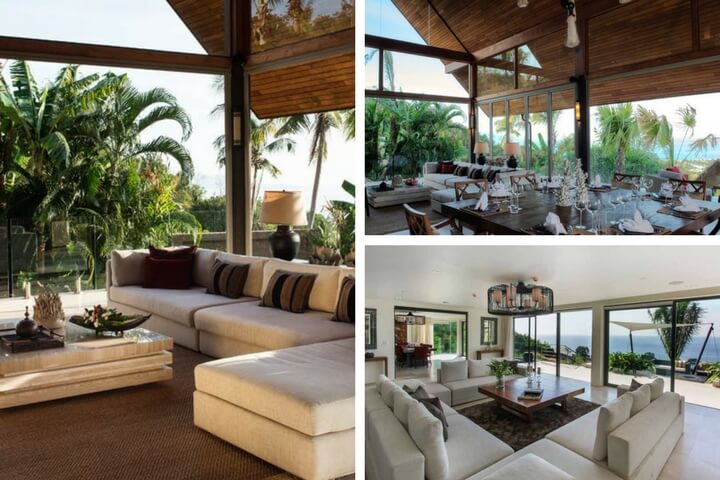 7 - Kalya Residence
The house is organised around a spacious living room that is fully equipped. The superb infinity pool is an undeniable asset of the property, and ensures a hassle-free stay thanks to the house staff.

With its shades of red, the villa is decorated in Thai fashion. You can even enjoy a yoga class, Thai cuisine and Muay Thai during your stay, so that you can soak up the local culture on your holidays.

>>> Let yourself be seduced by the Kalya Residence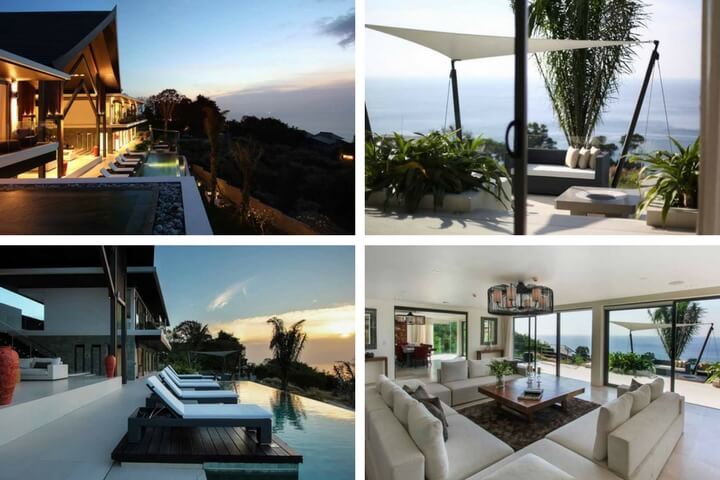 6 - Villa Saan
This dream house is one of the most modern in South East Asia, but it does not prevent it from embracing the local architectural tradition. A mixture of luxury and tradition of the most successful because this villa for 12 people is a real treasure in the region of Kamala.

The infinity pool is a charming place around which you can meet with family or friends to enjoy the sublime view, with a cocktail in hand during a flamboyant sunset. The picture seems paradisiacal? Just as much as this luxury property that contains everything you may need during your stay.

>>> More information on the sparkling Villa Saan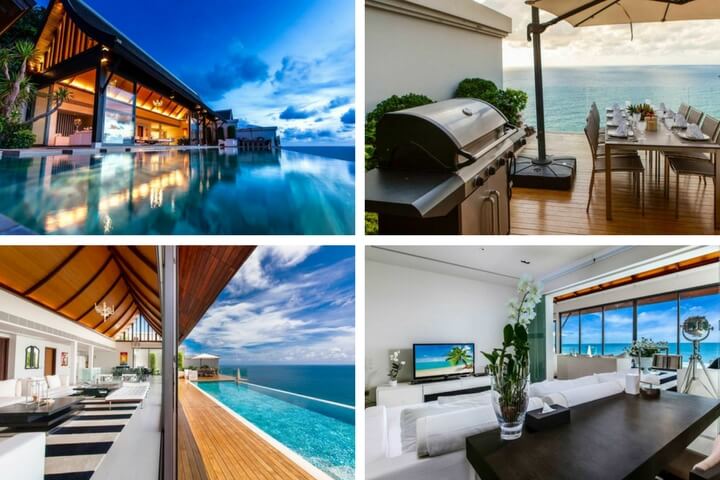 5 - Villa Paradiso
Overlooking the sublime beach of Nai Thon, this house perfectly represents the traditional Thai home par excellence with its verandahs, its large spaces of life and especially its charming roof that is so unique.

Enjoy a warm and cozy atmosphere during your stay in this haven of peace. The rooms all bathe in pleasant natural light, for gentle awakening every morning. You can count on the services of a cook to prepare your breakfast when you get up out of bed. What more could you want?

>>> Contemplate the luxurious Villa Paradiso
 
4 - Villa Sawarin
This Cape Yamu property skilfully blends a modern design with the picturesque influences of Thailand. With stunning interior living spaces such as a multimedia room and a game room, families will inevitably be seduced by this dream villa.

You will have kayaks available to explore the sea on the East coast of Phuket, but for those looking for a more relaxing holiday, you will have the chance to enjoy your own private spa included with the house.

>>> Discover the magnificent Villa Sawarin
 
3 - Villa Katrani
With the traditional "Panya" roof, this prestigious house is brightly coloured. Enough for you to have  a great stay with a sublime view of the sea! With friends or family, you can enjoy the sun loungers by the pool for relaxation, as well as the DJ booth for fun during a non-stop evening.

The house also has a chef and a driver who will take you wherever you want to discover activities not to be missed in Thailand.

>>> Let yourself be charmed by the splendour of Villa Katrani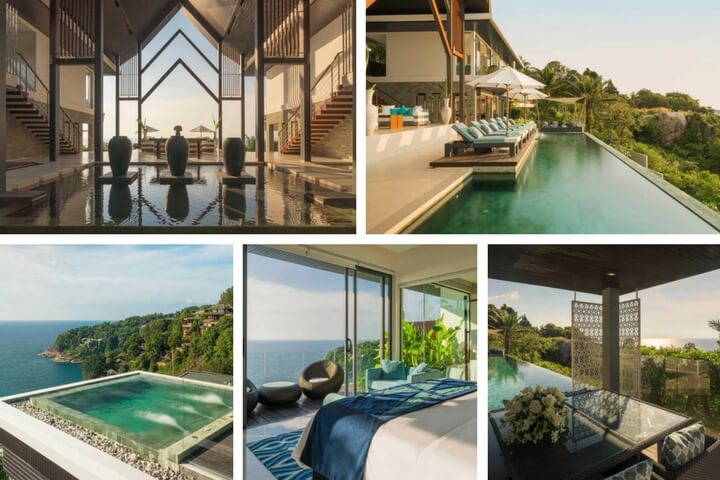 2 - Villa Samira
Perched on a hill, this sublime villa offers a panoramic ocean view that stretches in front of you. The 6 suites are decorated in a modern way, while being inspired by the authentic Thai style.

Samira means "fresh breeze" in Thai, and that sums up the ambient feeling that is in this prestigious house: a true breath of fresh air is guaranteed, with this sublime residence on the heights of the very popular West coast of Phuket.

With family or friends, come and enjoy this charming retreat, with its overflowing luxury.

>>> More about the exquisite Villa Samira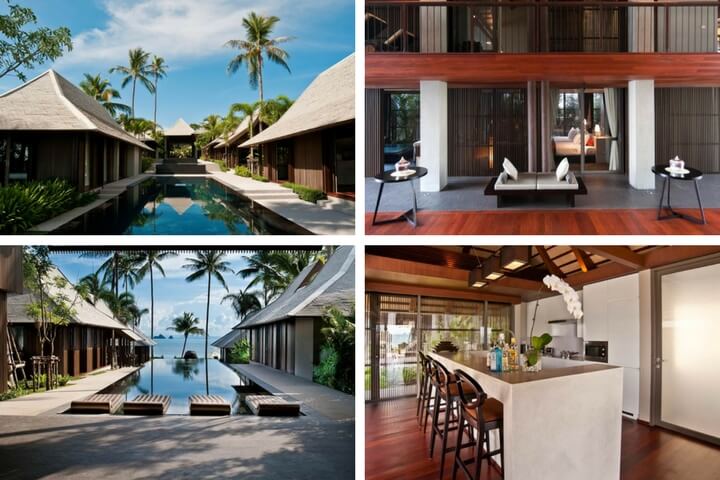 1 - Villa Akatsuki
This luxurious house for 15 people is located by the sea, an ideal place to enjoy a breathtaking view of the surroundings of the West coast of Koh Samui. With its roof with turned-up edges and large open spaces with verandahs, Villa Akatsuki represents traditional Thai architecture.

One of the suites even overlooks a private beach, but if you want more privacy you can choose to swim in the pool at the centre of the property. You can also take advantage of the services of a chef, Chef Noi, who can let you taste Thai specialties.

>>> Discover the elegant Villa Akatsuki
 
10 - Villa Baan Surin Sawan
Everything in this house is reminiscent of the Thai tradition, as it is built following the style so characteristic of the villas in Southern Thailand. With its steep roof and gilded edges rising to the sky, this prestigious villa in the heart of lush vegetation will seduce your heart.

With family or friends, you can stay in this charming estate for 8 which is located a few minutes walk from the beach of Surin. Art lovers will be delighted to learn that the house is decorated with unique works and collectible pieces. Spa treatments and a dip in the private infinity pool will be your daily routine if you decide to book this genuine authentic villa.

Forget your everyday worries and embark on a paradisiacal stopover in Phuket that you will remember forever.

>>> Admire the prestige of Villa Baan Surin Sawan