Updated for 2020!
In Europe or in other countries around the globe, staying in an unusual place gives
you
a unique sensation. Renovated or left completely untouched, these atypical accommodations which are often part of the historical heritage of their region have preserved their charm to offer you an incredible stay in perfect luxury
with great comfort
.
Going on holiday to stay in an authentic mill or a private island is most definitely not an ordinary experience. Renting a castle, a manor or a monastery
for a special event
, such as a wedding or a birthday is something you could never forget. For you and your guests, these unique places are yours, with unique services. In
Brazil
or in France, these majestic buildings allow you to live your dream of the château life. Reunite your family or your friends in a large place with enough rooms to welcome everyone. Seeking unusual is also about looking for incredible properties you can't see anywhere else.
Renting a manor
The Manor in Rio - Rio de Janeiro - Brasil
On the edges of Santa Teresa and Gloria neighborhoods,
The Manor in Rio
is a large colonial manor
in Rio de Janeiro
which is in the middle of a luxuriant vegetation to enjoy a Brazilian stay in an intimate setting. This property of 3500m2 offers great views over the city and the mountain as well as a large swimming pool with pool house. With its bourgeois style, furnitures have been chosen in an ancient style while still adding some touches of modernity. In sum, it is a pretty and harmonious mix of different styles combined which create this pleasant atmosphere. Also, as if it was not enough, it is located only 20 min from the beach by car.  
Villa Doblo - Mallorca - Spain
In a region which conserved its distinctive and rustic character, 
Villa Doblo
 breathes the Mediterranean atmosphere which is appreciated by many travellers. Its pink walls softly marked by time give it a unique charm with its flowery and colourful park. The seven gardens which surround the property spread seducing perfumes which come from jasmine and bougainvillaeas of soft colours. Arabic fountains, basins and a large pool add a graceful touch and create an ideal environment for parties and celebrations. The harmonious union between nature, art and architecture give the villa a mesmerizing aspect amplified by the breathtaking view of Palma de Mallorca, on Serra de Tramuntana and on the Cap de Formentor from the terraces and gardens. Recently renovated to offer modern comfort, it preserves traditional elements of insular architecture in a neo-romantic atmosphere.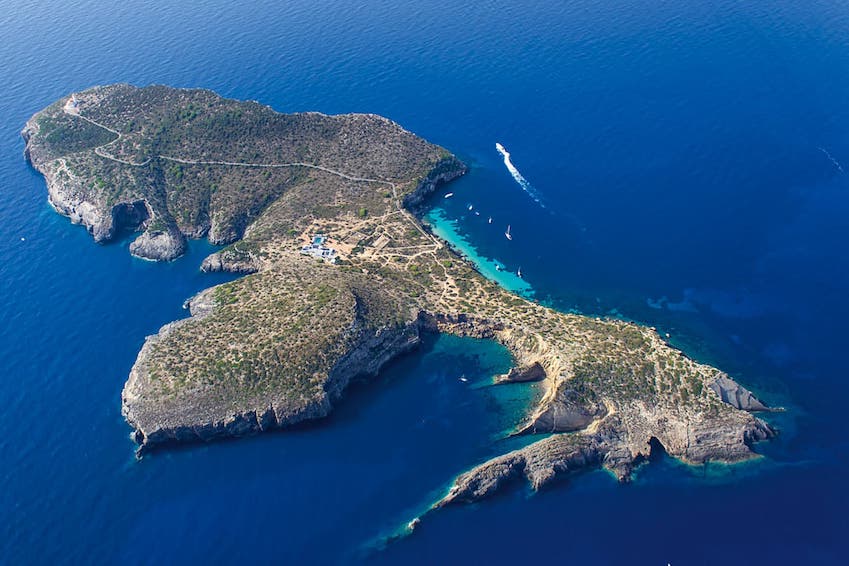 Renting a villa on a private island
T Island - Ibiza - Spain
 
This spectacular private island is definitely an experience many dream of. Upon arrival to the luxury villa belonging to a 600 000m2 island, you will be greeted by 10 members of house staff, matching 1 for 1 as this beautiful home can host up to 10 people. Guests can relax and enjoy the private swimming pool, jacuzzi and spend days or nights gazing out the panoramic views of the ocean. At T Island have your private chef cook up some incredible Spanish dishes or take a short speed boat to the mainland and begin another adventure.
Renting a castle
Castello Perugia - Umbria - Italy
In the 12th century, the German Emperor Federico Barbarossa ordered
the Castello Perugia
, a luxurious castle which turned into ruins over time. Today, the owners have renovated the building to create a magnificent property ideal for weddings and private events. It has been restored by the architect Domenico Minchilli and decorated by Martyn Lawrence Bullard to give a second life to the stones and create a harmonious decor.
In the heart of Assisi's countryside
, it is an exceptional luxury that is available to you with a range of features: a professional kitchen, Turkish bath, pool house,
fitness center
, massage room, sauna and much more.  
Castello Buonconvento - Tuscany - Italy
On a domain of 600 hectares in the Valley of Orcia,
Castello Buonconvento
is a historic castle recognized as a reference point by UNESCO. Between Siena and Montalcino, it is surrounded by a park of green oak trees accessible by an avenue adorned with cypress trees and provides a 360° view of the valley. While having preserved its charm, it has been renovated with modern equipment. Outside in the park, small living areas are scattered and the private pool accompanied by a shower and deckchairs allows you to relax under the sun. Up to 16 people can discover the local products and its excellent wines such as the Brunello di Montalcino and the Nobile di Montepulciano.
Villa Magrano - Umbria - Italy
In the North of Umbria,
Villa Magrano
is a castle of the 14th century built in the Middle Age to protect the city of Gubbio against Perugia. Nowadays, the property is renovated and is a welcoming house with Italian, French and German furniture and antique pieces. it is only 5 minutes away from the local village and has high-standing service with the house staff that will be at your disposal. You will also be able to benefit from guided visits of the farm and the castle. In a park with hundred-year-old trees, a large lawn and
an amazing swimming pool
 can be found.  
Château de Candice - Perche - France
A property of luxury and elegance, the
Château de Candice
was built in the 19th century, 150km away from Paris. In the regional park of Perche, its garden of 2000m2 hosts hundred-year-old trees and corners to relax on deckchairs or hammocks. With simple and elegant decoration, the interior is made of materials such as stone and wood with refined furniture. With a capacity of 36 guests, it is made of 3 outbuildings, ideal for a holiday with family. In addition to the fact that it is nicely maintained, it has three exceptional elements: a pool,
a hammam
and a home cinema.  
Château de Tourreau - Provence - France
In the heart of a large maintained park, the
Château de Tourreau
, a property from the 17th century, runs over 850 m2 in
Provence
. The internal courtyard boasts a great private pool, beautiful fountains, aviaries and walls covered with jasmine and lemon trees. Also, a farm adjacent to the main building has been renovated and modernised. The interior kept its ancient decoration with wonderful work of art with European antique furniture in large living rooms. You will find a reception room, a bookshop of 50m2 and a chapel.
Renting a mill
Villa II Mulino - Corsica - France
Close to the village of Lama in
Corsica
,
Villa II Mulino
is an ancient oil mill from the 18th century entirely renovated in the heart of a large garden of olive trees of 1 hectare. Between sea and mountain in the north of Corsica, this property is nicely decorated with an air-conditioned and meticulous interior with great stone arches in the living room. Only 15 minutes away from Ostriconi beach, stay in full nature while enjoying high-range services in a luxurious property with swimming-pool.
Rating by our clients:
8,7/10
"An absolute calm. No neighbors. Exteriors: magnificent swimming-pool with very pleasant environment shaded by a great olive tree. Large reception capacity while still being relatively independent.
" - Valérie M.
(Translated from french)  
Le Moulin de Sénéchal - Ile de Ré - France
Between the village of Ars en Ré and the sea, the
Moulin du Sénéchal
is a beautiful property renovated with quality for peaceful vacations in the middle of the fields. From its high tower, you will benefit from a panoramic view on the sea and a large flowery garden. Close to the Gulf of Trousse Chemise and the Center of Thalassothérapie, take your bike to go to the market or in the coastal marches before relaxing on the beach. The villa provides an excellent hotel service staff to share with up to 15 people.  
Villa l'Occitane - French Riviera - France
Only a few minutes away from the Palais des Festivals and the Croisette, spend your
family vacation
in a mill from the 18th century entirely renovated. In the residential area of La Californie in Cannes,
Villa Occitane
offers a quiet environment for special events, weddings or private parties in the
French Riviera
. This beautiful property raises the charm of a historic residence with contemporary comfort and modern equipment. In the outdoor spaces, enjoy a private heated swimming pool and a magnificent garden.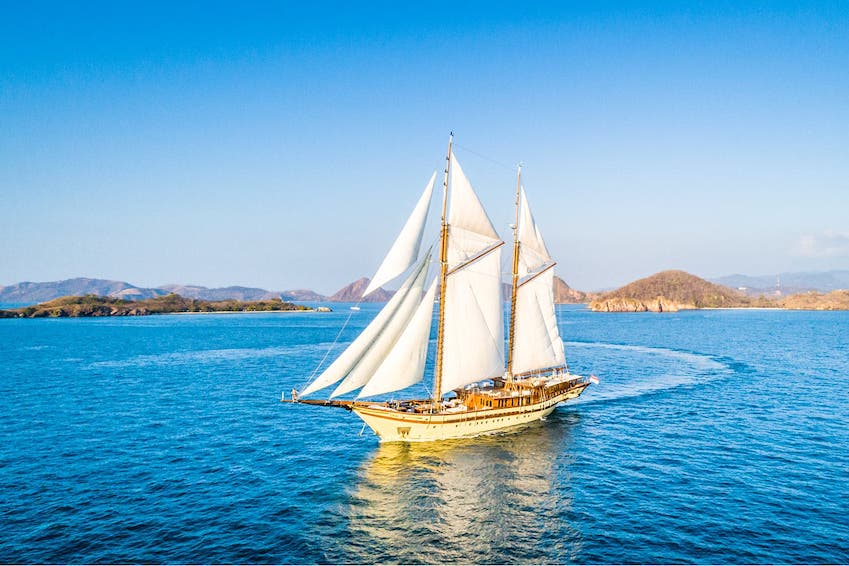 Renting a yacht
Yacht Lamima - Indonesia
Technically we are cheating... Yacht Lamima isn't a villa per se, yet the limitation you might encounter even at the finest of luxury villas may be eliminated as the ability to move around allows you to discover turquoise waters and different lands, right from your bedroom. This spectacular accommodation sleeps up to a maximum of 14 with its 7 bedrooms. The yacht is 65 meters long and is decorated in a Balinese style. The crew is comprised of 20 members, from captain to head chef. They are there to cater to every need and every meal (as meals are all-inclusive).
Renting a monastery
Chalet Fleur de Lys - Val d'Isère - France
Push the antique doors of the
Chalet Fleur de Lys
to discover an old monastery of 1682 transformed into a spectacular property with
direct access to the slopes
. Today, the decoration creates an eclectic and warm atmosphere. Up to 8 people can stay here and enjoy the intimate environment it provides, protected by its stone walls. The rooms that make it up are filled with hand-made wooden furniture and splendid paintings. At last, the chalet features one
indoor
and one outdoor pool, a sauna,
a jacuzzi
and beautiful views of the slopes from the balconies.
Renting a lighthouse
II Faro - Sardinia - Italy
In
Sardinia
, from the top of a cliff which dominates the sea,
II Faro
is an ancient lighthouse of 1856, constructed by the Italian navy. In the heart of a wild landscape without constructions or buildings, this property is isolated on a promontory called Capo Spartivento in the domain of Chia. Open every month of the year, it can welcome up to 12 people. Around the villa, a garden of 3000m2 allows you to enjoy an outdoor breakfast and gaze at the panoramic views of the sea and hills. On one of the terraces, the infinity pool has a massaging jet shower to relax you while fully facing the blue horizon. Within the same lighthouse, you will find a very large room of 120m2. In the surrounding area of the villa, you can visit antic ruins of the former guard of the semaphore and the ones inside the island, or the old mines of Piscinas.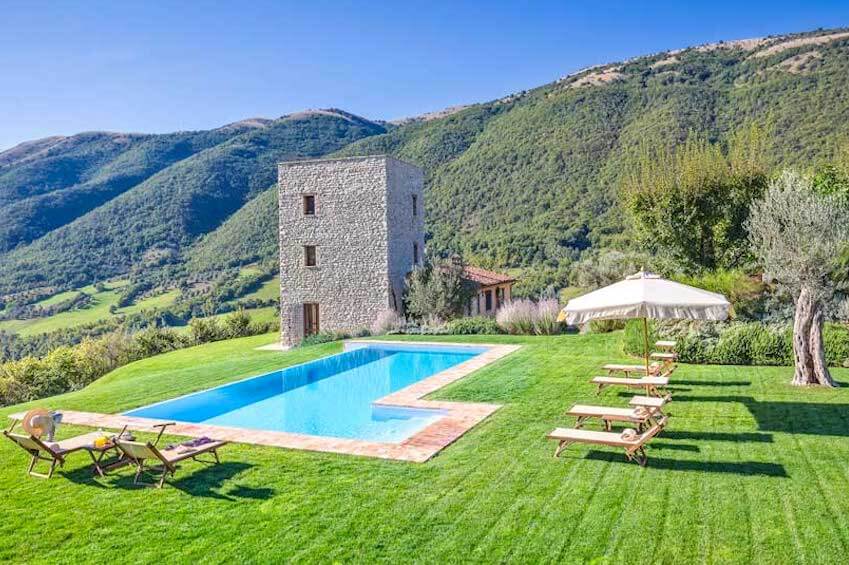 Renting a tower of defense
Villa Torre - Umbria - Italy
Reconstructed on the ruins of a tour of defence,
Villa Torre
situates in the centre of Umbria, in Italy, two hours away from
Florence
and Roma. Ideal for a relaxing stay, it is located in one of the most exclusive private domains of Umbria with perfect comfort and exceptional views on the valleys around. This familial property combines comfort and elegance with a heated infinity pool with jacuzzi which offers panoramic views. In the private garden or from the terrace on the roof, have a rest while appreciating the place. In the surroundings, a multitude of activities and possibilities are available to you in this region of art, history and culture. More exactly,
golf enthusiasts
could practice their swing on the golf of 18 holes a few minutes from the villa. Our good tip: you can benefit from a 30% discount off on the Antognolla course.
Renting a contemporary villa
Villa Specchio - Dolomites - Italy
In the Dolomites, just as a random construction,
Villa Specchio
is divided into two artistic and contemporary properties. Its fronts and their mirror effect give us the impression of a building from elsewhere. Outside the city of Bolzano, it has been made by Peter Pichler in the heart of the mountain and wines. Unique vacations are waiting for you with a swimming pool and a private garden.  
Renting an artist's villa
Villa 880 - Ibiza - Spain
Only a few minutes from Cala Carbo and Cala Vadella,
Villa 880
is a wonderful and ultramodern property with superb views on the sea. Its particularity? Its futurist design. With glazed rooms and decoration of blue and green tones, it distinguishes from other villas, high on the hills. Thanks to its placement, you will benefit from incredible views over sunsets on the sea. The property is divided into one main house with two bungalows and terraces. The residents can enjoy the infinity pool with a playground and table tennis. However, one has to know the villa is not adapted to families with young children or babies as it is constructed on several elevated floors.  
Do not hesitate to
contact our villa experts
to get more information about these unusual villas!