Ubud, the authentic facet of Bali
Written on : 13 February 2019
With its 17,000 islands, the Indonesian archipelago is a jewel in the middle of the Indian Ocean. Among them, Bali is a dream destination, where Hindu temples mingle with rice fields of a bewildering emerald green. However, outside of the excitement of the city, if you fancy a relaxing holiday, we recommend Ubud, in the centre of Bali. Away from the hustle and bustle of the crowd, Ubud is a truly idyllic place where you can unpack your bags and relax.
A haven of peace and tranquility
After the excitement of busier locations and heavenly beaches such as Kuta Beach, take a trip to Ubud to relax and unwind. Here, everything seems frozen in time. Despite the tourism that has developed in Indonesia, Ubud is a rare pearl that has retained its authenticity over time. The city of Ubud is divided into 14 small villages, all independently managed. Each village is an invitation to travel in serenity. During your visit to Ubud, you can stroll along the main street, Jalan Raya Ubud. Here you will find stalls of all kinds displaying Balinese craftsmanship in all its splendor, art galleries and traditional markets.

Surrounded by natural landscapes of incredible beauty, Ubud is a real open-air museum. In particular, here, there are the most incredible rice fields in all of Bali. These impressive rice terraces will provide you with a dream setting and will make your trip very memorable.

Moreover, it is good to note that in Ubud, the climate is softer and more humid than elsewhere in Indonesia. This more comfortable climate will allow you to make the most of your trip.

A true haven of peace, Ubud calls for serenity. During your stay, you can relax in this traditional place. Besides, it's a city where you practice yoga a lot. It's time to start, what do you say?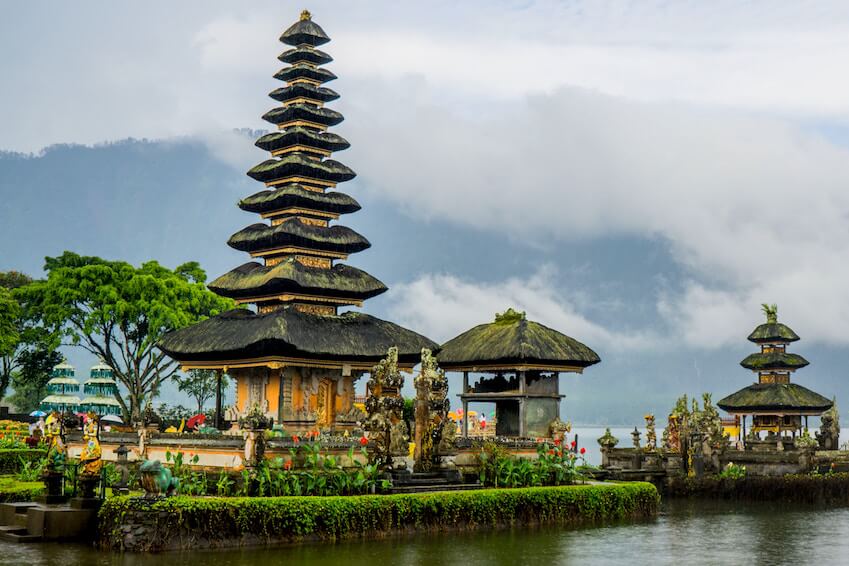 The cultural pearl of Indonesia
Ubud is undoubtedly the cultural and artistic symbol of Bali. While the Indonesian archipelago is predominantly Muslim, Bali has a myriad of sacred Hindu temples. The most traditional and the most authentic are in Ubud. In particular, do not miss the Tirta Empul temple, which is dedicated to many gods including Shiva. This sacred temple is composed of thirteen fountains from which holy water flows. The Balinese first provide an offering before bathing in these sacred waters. Legend says that the sources bring healing and eternal youth. It's a place that is full of mysteries!

Continue your visit to the edge of rice fields in Yeh Puluh. This mural of more than 25 metres long will allow you to fully immerse yourself in the Balinese culture. Scenes from the daily life of Ubud and the island of Bali as a whole are represented here. With family or friends, you can then try to uncover the secrets of this civilisation full of secrets.

Not far from Yeh Puluh, stop at the Elephant Cave, better known as Goa Gajah. A few miles from the centre of Ubud, Bedulu, this magical place will allow you to discover the authentic side of Bali. The front of the cave is impressive because of the sculptures of demonic creatures. Once inside this mesmerising place, you will discover lush and wild vegetation as well as vestiges that cross the centuries. Before entering the cave, you can admire two sacred pools facing each other. Legend has it that the water flowing here ensures eternal youth to all who touch it. Inside the cave, discover the fascinating history of Bali and Ubud. You will come across the statue of Men Brayut, around which many myths remain.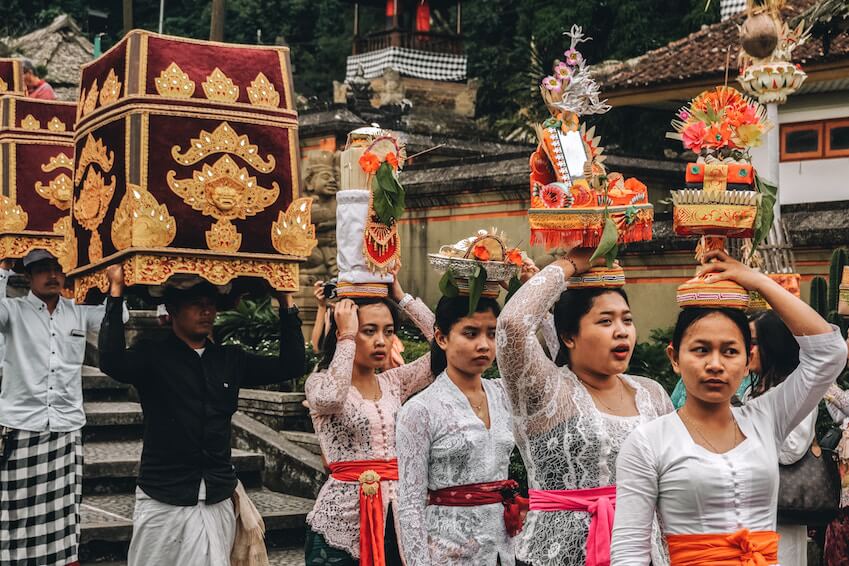 Ubud, Balinese art in all its splendor
Ubud allows you to discover Bali differently. In particular, far from the hustle and bustle of the city, Ubud is full of art galleries and traditional markets selling handicrafts of all kinds. If you like local art, we recommend taking a trip to Pasar Seni Ubud, a small traditional market, to bring back extraordinary memories of your trip to Indonesia. In fact, it is this market that inspired the film 'Eat, Pray, Love' where the main character, played by Julia Roberts, decides to go to Bali to find peace with herself after a breakup.

Ubud is also home to traditional Balinese dance performances. Here, dance is an integral part of the local culture. This is why people learn traditional steps from a very young age. Balinese dancing would allow locals to communicate with the Gods and beyond. A very tempting invitation to travel, these street shows will enchant you and make your stay in Ubud unforgettable.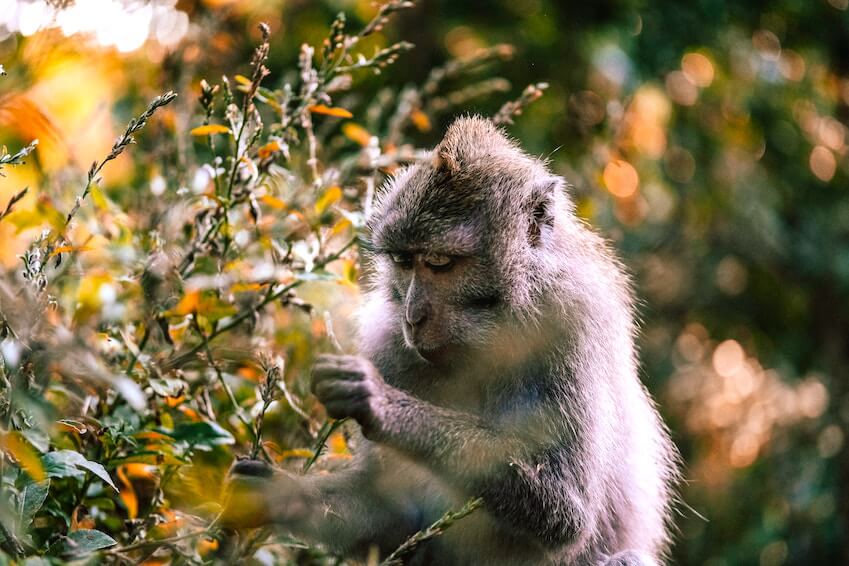 A panel of activities for children
Ubud charms by its authentic side and its secular traditions preserved through the ages. That's why it's a must if you decide to visit Indonesia with your family. In addition, Ubud is a city full of activities for young and old.

In addition to exploring the temples and rice paddies mentioned above, do not miss the Ubud Monkey Forest, which is without a doubt the most popular attraction in the city. The forest is rather large, so it is necessary to plan a good hour of walk. Here, you will meet monkeys everywhere who evolve in full freedom.

If you want the exotic, find one of the swings in the middle of the tropical jungle. From here you can observe all the lush vegetation of Ubud from above. After this, cool off in the Tegenungan Waterfall. In a dream setting, this impressive waterfall is less than 10 kilometres from Ubud. As the place is rather difficult to access, do not hesitate to ask for directions on the way! Once you've arrived, you can admire the beautiful natural pools and swim in the cool and shallow waters.

Finally, if you are interested in flora and fauna, you'll love doing a night safari at the Bali Elephant Park. This natural park will allow you to approach the splendid elephants of Sumatra. As you walk along a night path, you can learn more about this endangered species, which is extremely well protected in Ubud. You can also feed these sweet giants and leave with full memories.

To discover the other must-see activities in and around Bali, we recommend reading our guide to the 10 things to do in Bali.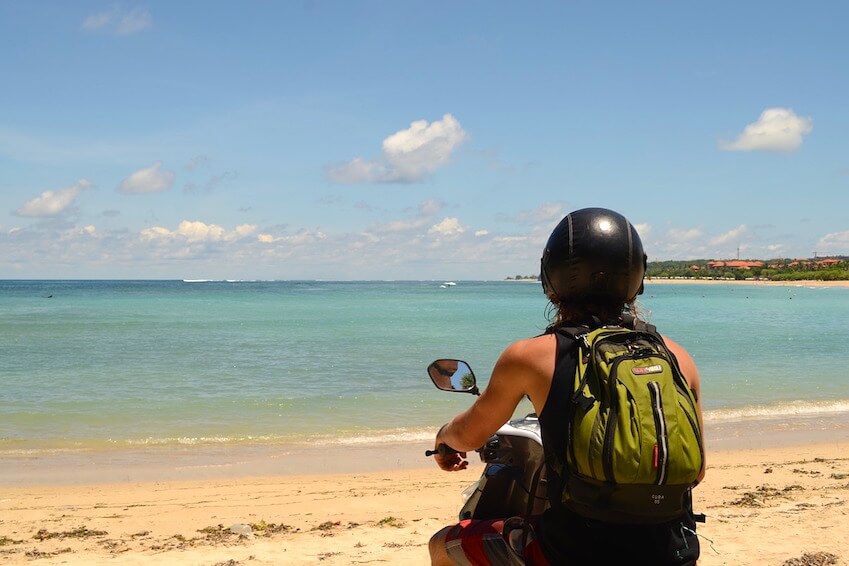 How to get to Ubud?
On the island of Bali, the only reliable taxis are those of the company Blue Bird. Be careful though, they are not allowed to travel to Ubud. Taxis that offer to take you to this city will therefore mostly be scams.

To get to Ubud from elsewhere in Bali, we advise renting a scooter or a car. Opting for two-wheeled vehicles will be much more convenient to maneuver! The city is also perfect for hiking.