10 Relaxing Activities in Mauritius
Mauritius, a beautiful and scenic island situated in the South West part of the Indian Ocean, is a picture of beauty, serenity and uniqueness. The island offers a wealth of experiences and a source of self-enrichment in a dreamlike location right from the door of your luxury villa. This tropical paradise provides a blend of African, European and Indian influences. Relax on the beautiful beaches or cruise on a Catamaran; here are ten relaxing activities for your time in Mauritius. Villanovo can help you book these activities so do not hesitate to get in contact with us.
9. Gaze in awe at Grand Bassin
This stunning lake in an ancient volcanic crater is an area of natural charm in Mauritius. The lake is a symbol of the Ganges River in India and is considered to be sacred as it is enclosed by temples of many colours. Concealed away in the mountains of the South West of the island, this really is a hidden treasure not to be missed.
8. Cruise on a Catamaran
What better way to discover the true beauty of Mauritius than by Catamaran. Hop on board and appreciate an exclusive cruising experience where you can sit back, relax and admire your beautiful surroundings from the comfort of the Catamaran. Take a cruise in the evening to enjoy one of nature's most stunning experiences, a sunset that will be unforgettable.
7. Pay a visit to La Vanille Nature Park
La Vanille Nature Park offers a great day out for all the family to enjoy. Discover the numerous species of animals that live in the park as you stroll around at your own pace learning a bit about each one. Do not miss the crocodile feeding show at 11:30am daily (except Monday's and Friday's) to get up close and personal with these reptiles as they get fed.
6. Discover the Coloured Earths of Chamarel
This experience is an area of natural beauty in Mauritius and is well worth a visit. Enjoy breathtaking views and picturesque waterfalls as you make your way to the Coloured Earths. This unique landscape is made from basaltic lava that has decomposed into clay minerals and the different colours come from the chemicals present in the soil. Here you can discover science, nature and history in one of the most beautiful places in the world.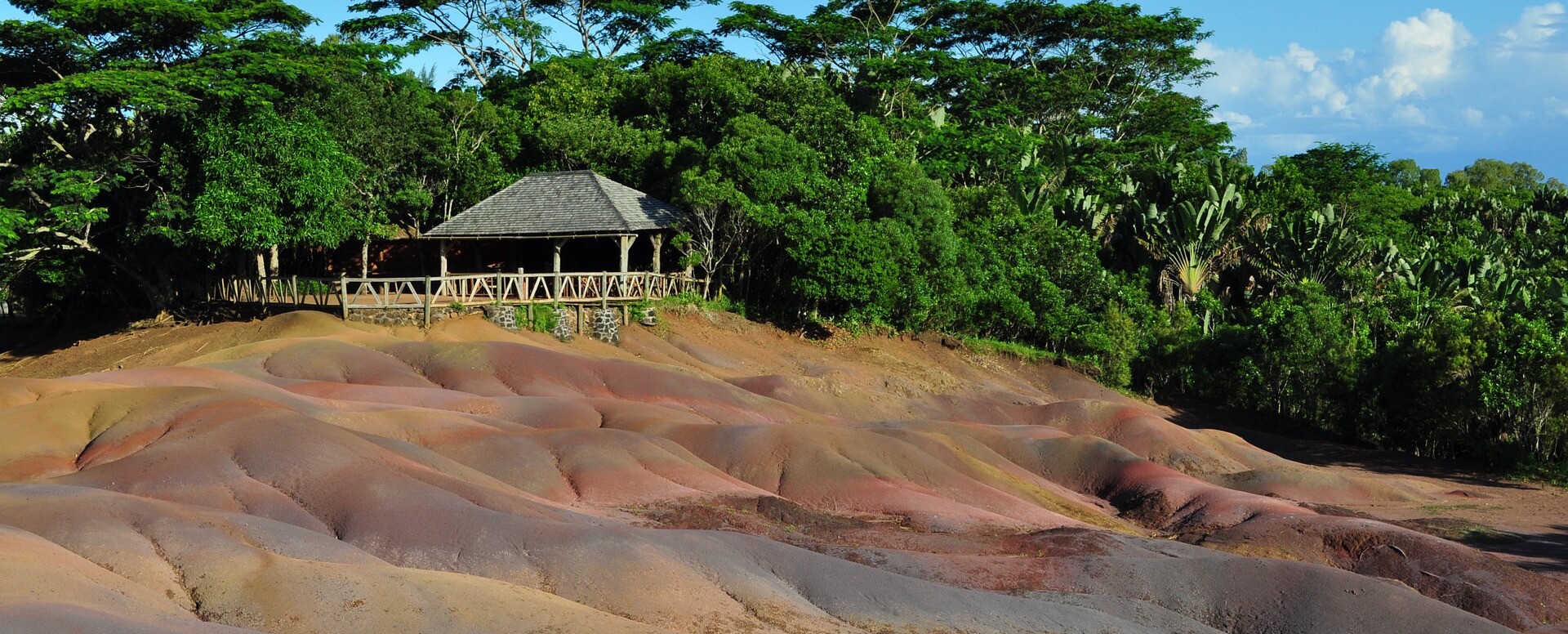 5. Jump on a boat to Île aux Cerfs
This small island can be reached by a short trip on a boat from Mauritius, and is a must on a trip to the Indian Ocean. Here you can play a round of golf on the charming 18-hole golf course, one of the most beautiful courses in the world. Towering palm trees and clear waters line the coast of this exquisite island. The alluring scenery and thick vegetation give the island a Garden of Eden feel.
4. Tea lovers embark on a journey of tea
The Route du Thé allows your taste buds to come alive as you explore the making of different teas in the Bois Chéri tea plantation. You will learn about the history of tea making and its importance in Mauritius. On this unique tour you will visit Domaine des Aubineaux and its grounds which is a museum devoted to the history of tea making in Mauritius. You will also be guided to the Bois Chéri tea factory which is the largest tea producer in Mauritius. The full tour takes around 5-7 hours to complete and costs around 500 MUR including all entry prices so is a real bargain for tea lovers around the world in order to explore history, culture and nature.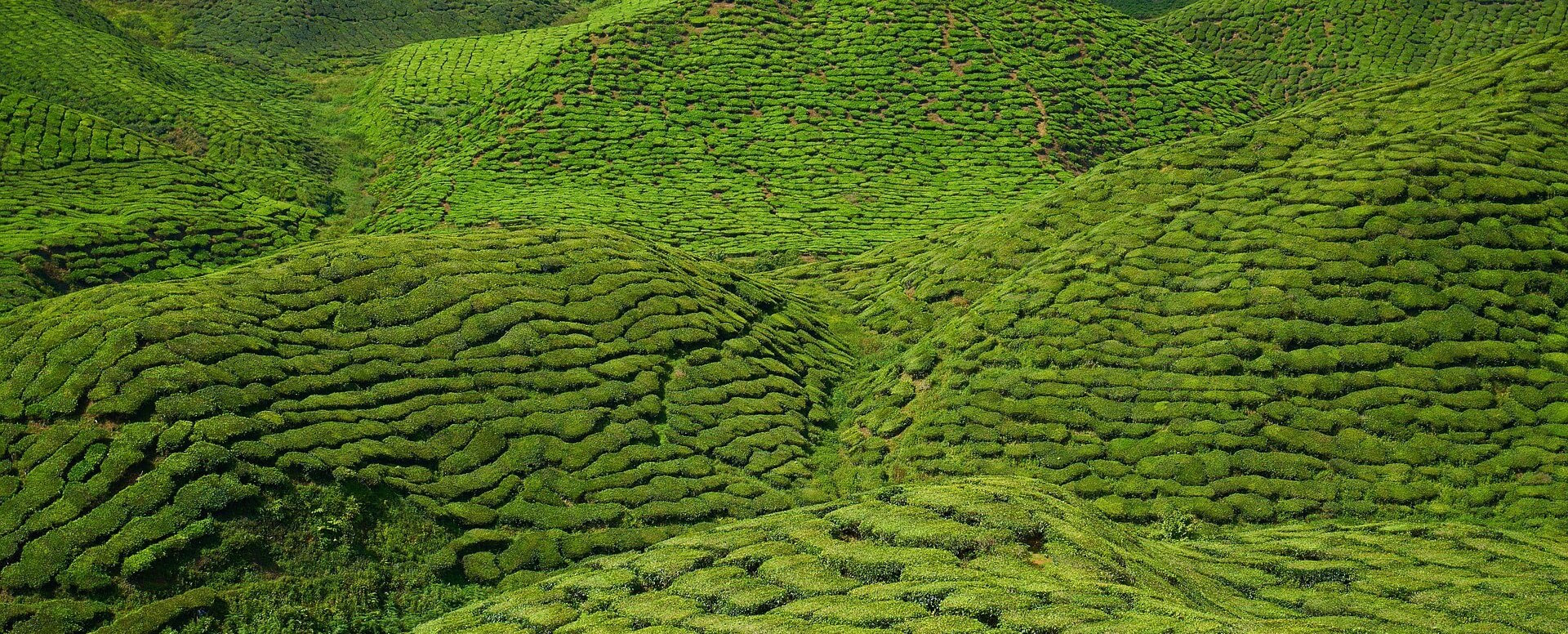 3. Take a trip to Black River Gorges National Park
For those that love the great outdoors and spectacular scenery, this is the perfect place for you to relax! This mountainous park filled with forests presents numerous hiking trails to be explored. Stop by a wonderful waterfall and enjoy a picnic whilst taking in everything this area of natural beauty has to offer. With nine local species of birds and over 300 kinds of flowering plant, this area has lots for nature lovers to get excited about.
2. Bask in the sunshine on the beautiful beaches
The island of Mauritius is surrounded by beautiful beaches with crystal clear turquoise waters and endless white sands so provides the perfect way to relax in a tropical climate with temperatures ranging between 22°C and 31°C. With a coastline around 330km long you can find a beach pretty much everywhere you go. The whole island of Mauritius is surrounded by exquisite coral reefs which have made lagoons ideal for bathing, snorkeling and swimming. Take a relaxing stroll along the beach admiring the scenic coastline and enjoy the sunny weather. Depending on which part of the island you find yourself escaping to, there is a beach to be found. Listed below are the most popular in each region.
Beaches in the North: Grand Baie Public Beach, Trou aux Biches, La Cuvette, Pereybere, Mont Choisy.
Beaches in the East: Beaches of Île aux Cerfs Island, Belle Mare, Blue Bay.
Beaches in the South: Gris Gris, St Félix, Riviere des Galets.
Beaches in the West: Tamarin, La Preneuse, Flic en Flac.
1. Treat yourself to a day at the spa
For those that want the ultimate relaxation experience, treat yourself and take a trip to one of the day spas in Mauritius to indulge in a peaceful spa treatment. Treatments will allow you to wind down and completely relax in the safe hands of the local beauticians. There are many different types of massage that combine several essential oils at your disposal to cater for your every need. Rejuvenate and take care of your well-being with these luxury body treatments....you deserve it!
10. Unwind in the Botanical Garden in Pamplemousses
This garden stretches for miles in length and is home to over 650 species of plants. Around 85 different types of palm trees from all around the world have been brought here which makes this one of the main attractions in both the Botanical Garden and Mauritius.