Things to see and do in one week in Mauritius
A symbol of luxury, charm and relaxation, a getaway to Mauritius guarantees a successful holiday! If you want to discover a rich culture, idyllic landscapes and a genuine and warm population, this little paradise is for you! We have put together a small programme that should not take long to convince you. For a week filled with experience in the wild, it's here! Villanovo can help you to organise day trips from your luxury villa to places you want to go so don't hesitate to get in touch with us.
Discover Île aux Cerfs
In order to begin your week of relaxation smoothly, there is nothing better than to take you to be Robinson Crusoe for a day, setting sail on a lost island. This rare gem is called Île aux Cerfs; it is located on the East coast of Mauritius. You will discover a real haven of peace where you can recharge your feet in the white sand and gaze in the turquoise waters to discover the seabed.

From Pointe Maurice, embark aboard a boat to reach this popular island and stroll through its tropical vegetation and mangroves, perhaps you will have the opportunity to rub shoulders with the famous java deer. By the way, do you know that this little Eden is home to a famous 18-hole golf course? And, not far from there, you will be able to go to Roches Noires or l'Ile d'Ambre.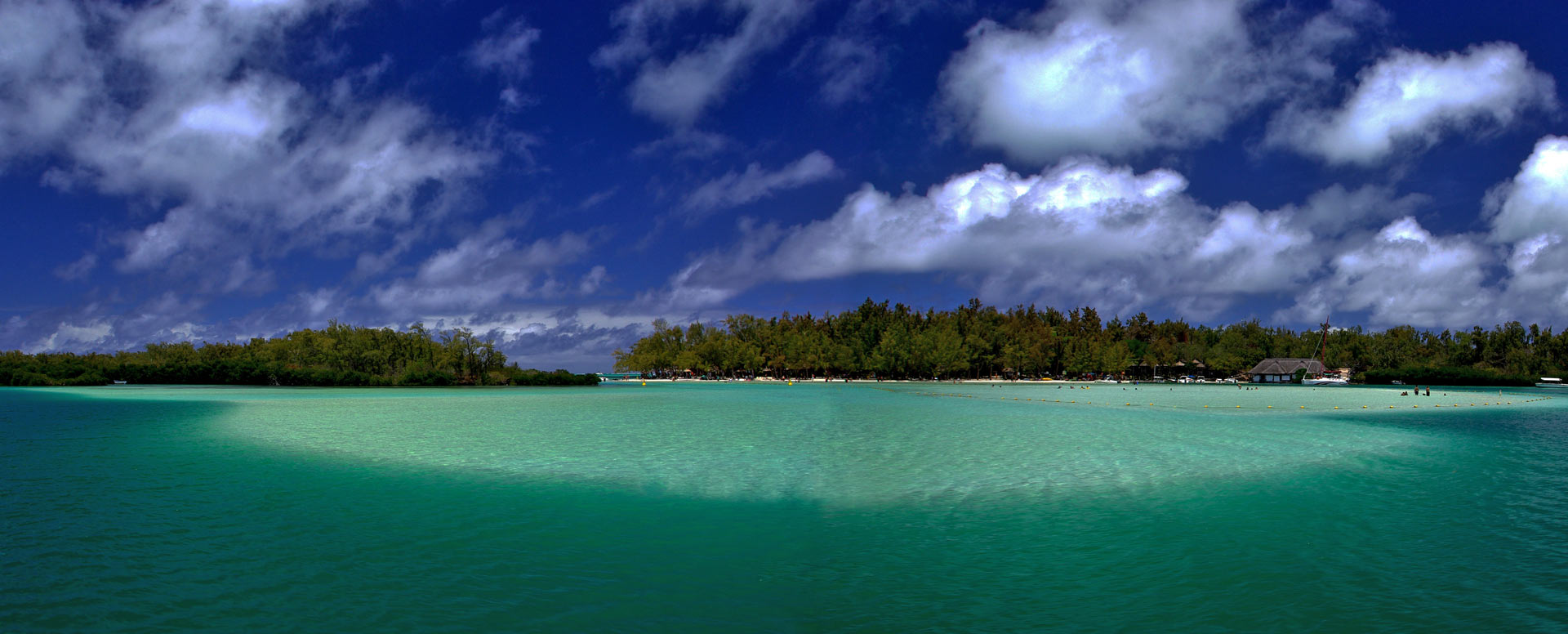 Rise to the Morne
In a sporty mood to see the most spectacular views? After the rest on your first day at Deer Island, we can advise you to go to the most spectacular summit of the island, culminating at 556 metres above sea level: Le Morne Brabant. Classified as UNESCO World Heritage, it is not only known for its steep sides and breathtaking views, but also for its sulphurous colonial past.

Former slave sanctuary of the colonial period, it symbolises a painful past that shaped the history of Mauritius and the fight against slavery. At the foot of this natural giant, is one of the most beautiful beaches of the island which will satisfy the followers of idleness and water sports. In short, in the hollow of a landscape marked by history, enjoy a beautiful landscape.
Nature in Chamarel
Continuing through the region of Chamarel you will have the pleasure of coming across a true geological curiosity. An immense sanctuary of dunes will let you have a glimpse of a land of seven colours, oscillating between ocher, brown, red and purple. This unique place in the world will leave you in admiration, and if you are not full of spectacular scenery, you can continue to the Chamarel waterfall, where you will be impressed by its 100m drop.

And to discover some history and authentic culture, the next stop on your list has to be the Rhumerie of Chamarel, a distillery where sugar cane is cultivated and quality rums are produced.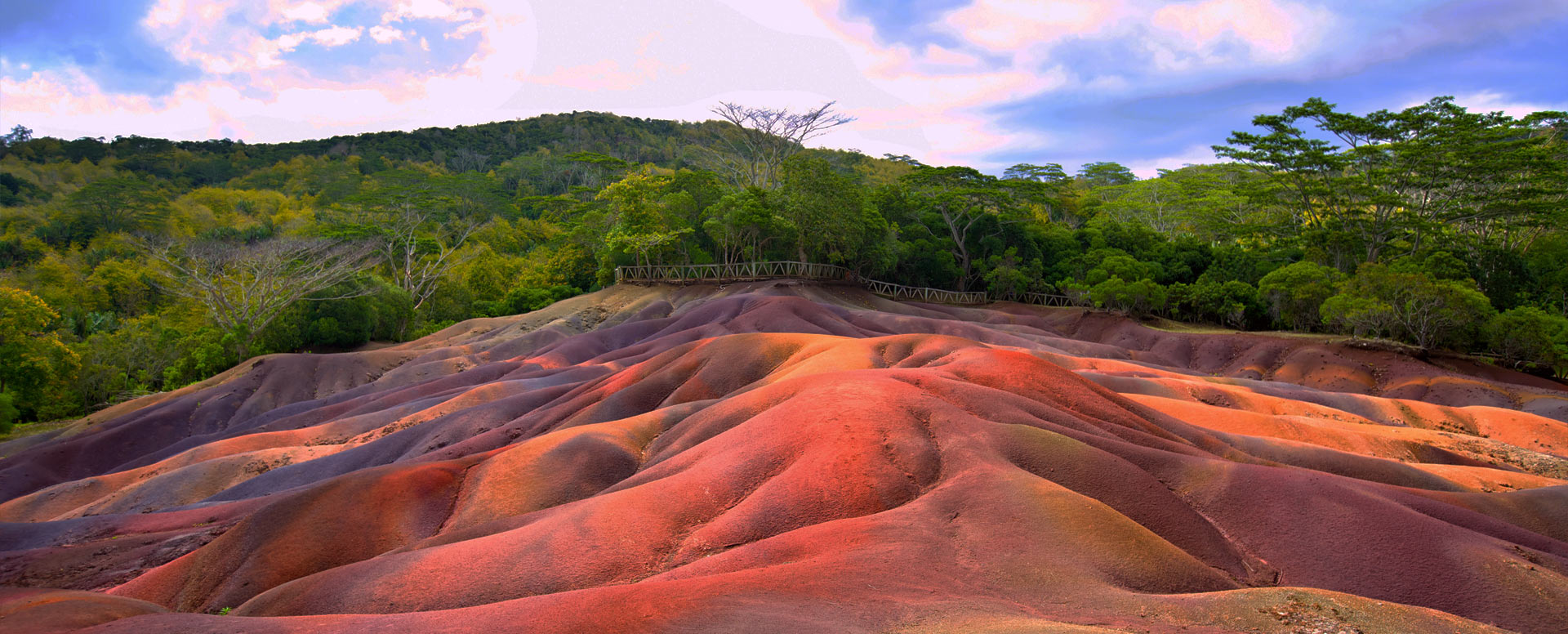 Plunge into history at Cap Malheureux
The history of Mauritius is told through the architecture of its villages, in the alleys of the markets, at the turn of a craft workshop, the meeting of the premises... One of the most emblematic villages of the island is undoubtedly Cap Malheureux which owes its name to the many shipwrecks that took place on its coasts. Particularly, it originated in the sinking of the Saint Geran on the reef off the island of Amber, for which Bernardin was inspired by St Peter in his novel, 'Paul and Virginia', in 1787. 

But, above all, to a striking historical fact: it was here that the English, in 1810, landed to take possession of the island. You will be able to discover the architecture of a beautiful church with a red roof, but also admire the view of the many small islands such as Gabriel, Coin de Mire and Plate on the horizon that you will be able to discover more of by taking a boat, which provides a good opportunity to interact with the locals. Known for fishing, you will be able to try a good catch all year round! 
Escape the Winter
True island destination, this Eden abounds with seductive pearls. Enjoy activities such as snorkelling in the deep sea, swimming with dolphins, parasailing in the air or immersion in the heart of tea culture and local festivals. Beaches to rest and enjoy the sun, small towns where the history of Mauritius awaits you, and breathtaking natural beauty, all you need for a successful Mauritian stay!

Convinced? So this winter, flee the cold and above all, let us take care of everything. Our selection of villa rentals in Mauritius will allow you to spend an unforgettable stay with your feet in the water. All you have to do is get on a plane and in no time, without jet lag, you will find yourself with a coconut in hand, and gazing into the turquoise waters of Mauritius.