Top 12 must dos in Thailand
Written on : 21 February 2019
Exotic, cultural, and fascinating, Thailand is an ideal destination to forget the worries of everyday life. The ancient kingdom of Siam indeed combines cosmopolitanism and traditions. Between its sublime landscapes and its incredible biodiversity, Thailand will offer you an unusual holiday with family or friends. Discover our selection of the essential activities to do during your trip to Thailand.
1- Stop a few days in Bangkok
It is very likely here that your plane will land. This is the opportunity to spend a few days in the multifaceted capital! Here you can go shopping in the modern districts of Bangkok. We also advise taking a tour in one of the countless Buddhist temples of the city. If you are travelling with your children, focus your visit on the Wat Pho temples, famous for the reclining Buddha, and Wat Saket, nicknamed the Temple of the Golden Mountain. Finally, do not leave Bangkok without having visited the Royal Palace, also known as the Grand Palace, which enjoys unparalleled beauty. In a magnificent environment, constantly renovated, travel through the history of Thailand. You will even be able to admire an Emerald Buddha at the top of an altar.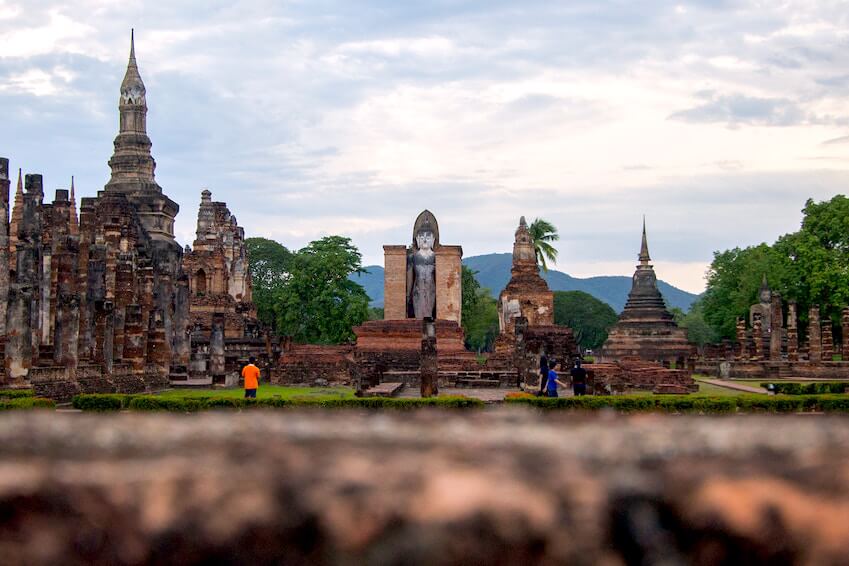 2- Admire the splendid royal city of Sukhothai
The first capital of the Kingdom of Siam, Sukhothai was listed as a UNESCO World Heritage Site in 1991. This royal city in northern Thailand, converted into a historic park, shines with beauty. Now, one can observe a myriad of temples all more sublime than the next. Watch the reflection of these gigantic historical sites reflected in the surrounding ponds. Inspired by Hindu mythology, Sukhothai Historical Park is one of the must-sees of your trip to Thailand. Among the temples not to be missed, do not miss the Wat Maha That temple, a true invitation to serenity. Surrounded by lotus flowers, the place offers a delightful cultural break amidst open-air ruins.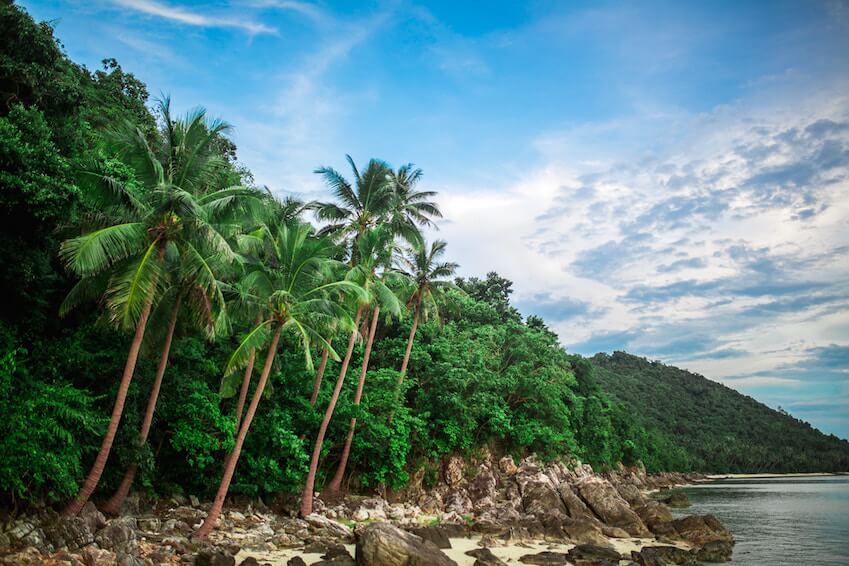 3- Make a stopover in Koh Samui
Located in the Gulf of Thailand, the small island of Koh Samui has not lost anything of its splendor. If it opened slowly to tourism, Koh Samui however preserves an authenticity without equal. In this little corner of paradise, covered with beaches of fine sand, you can relax. In particular, Chaweng Beach is the longest beach on the island. If you prefer a wild getaway, head to Lamai Beach, where you can enjoy massages right on the beach. A pure delight! If you prefer activities to relax, there are plenty of possibilities in Koh Samui: windsurfing, scuba diving and other watersports. Some temples are also present on the island: the Big Buddha deserves particular detour. Finally, do not miss the splendid Namuang Waterfalls where the waterfalls are thrown onto purple rocks. A magical show!
4- Discover Ayutthaya
Only a few kilometres from Bangkok, Ayutthaya has a cultural diversity that is unique in the world. This ancient capital of the Kingdom of Siam has indeed a myriad of temples, all more sublime than the next. Once on the site, you can easily rent a bike, which will facilitate your trips to Ayutthaya. The palaces, temples and statues are numerous in this magical place and rather scattered. Therefore, we recommend visiting Wat Mahathat, one of Thailand's most famous. According to legend, the Buddha statue hidden under the roots of a hundred-year-old fig tree allowed the preservation of the site during the Burmese looting. We also advise taking a detour to Wat Lokayasutharam Temple and its famous reclining Buddha. To end the day, head to the floating market of Ayutthaya, where you can discover the local crafts. In the centre, animations and shows are regularly organised that will delight the whole family!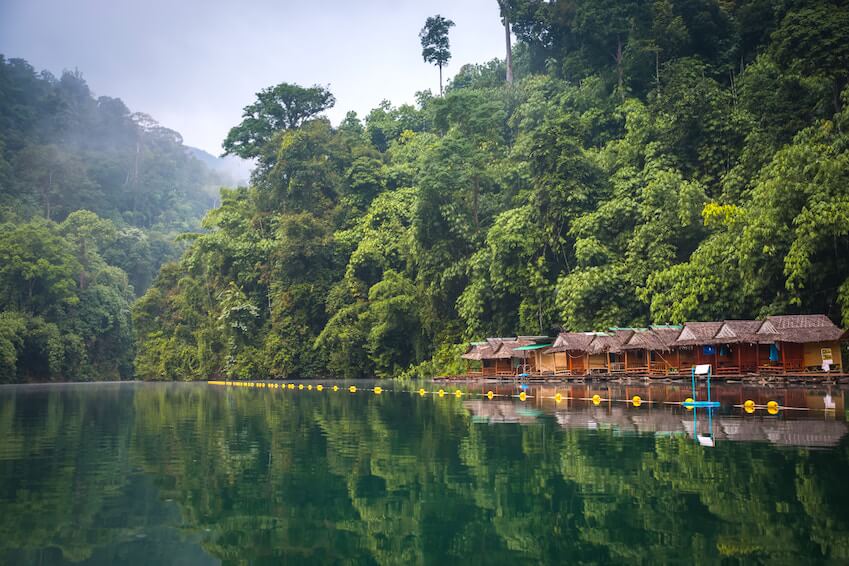 5- Stroll through Khao Sok National Park
In South Thailand, Khao Sok National Park is an invitation to travel. With a background of tropical jungle, the park is covered with virgin forest. A paradise for all nature lovers! Still little known, the Khao Sok National Park has a dream environment, between lush nature and exceptional biodiversity. Among the many animals, you can meet gibbons who scream through the ancient jungle. There are also many species of birds, tapirs, butterflies, leopards and pythons. To your delight, Khao Sok National Park is also home to beautiful wildflowers such as rafflesia, the world's largest flower. Moreover, the place is perfect to organise a beautiful hike with family or friends.
6- Visit Phuket Island
Thailand's largest island, Phuket is definitely a place not to be missed during your trip. This seaside resort is home to bright blue lagoons. Enjoy this haven of peace to sunbathe and relax on one of the beaches of the region. We particularly recommend the surprising and unknown beach of Laem Singh. During your stopover, do not miss a visit to the old town of Phuket. As a journey through time, the streets are full of history and culture. You will not be able to miss the Big Buddha, imposing and picturesque. After tasting the excellent street food, attend a traditional show at the cabaret. These are places frequented by families.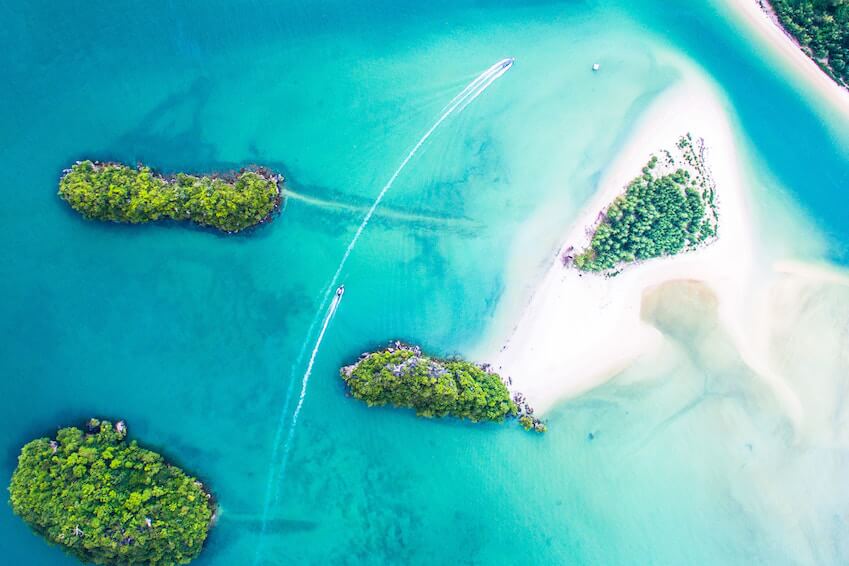 7- Explore the seabed in the Surin Islands
A little bit of paradise, the Surin Islands are a fantastic place to explore the seabed and try diving. This archipelago of five islands will offer you a precious moment of relaxation. Indeed, here, constructions are prohibited and tourist visits controlled. Surrounded by tropical jungle, pristine beaches are perfect for a family getaway. Like an invitation to serenity, the Surin Islands also enjoy an immense national maritime park: Ko Mu Surin. Here you can try scuba diving and explore the seabed with a mask and snorkel. If you like this trip underwater, you can make the pleasure last on the Similan Islands.
8- Escape to Chiang Mai
Nicknamed the "Rose of the North", Chiang Mai is an emblem of "slow life". Here, indeed, no horns, no eagerness, no crowd movements: Chiang Mai will offer you a nice break well away from the bustle of big cities such as Bangkok. Here, you can go on stunning jungle treks or see beautiful elephants in the national parks of the city. Enjoy your getaway to discover local crafts and street food. Do not miss the countless temples of Chiang Mai. Among the most famous, we recommend Wat Phrathat Doi Suthep, perched on the mountains, or the mysterious Wat Phra Singh. Finally, do not leave Chiang Mai without visiting the famous Saturday Night Market where you can meet local artisans and make unique memories!
9- Marvel at the Phanom Rung Park
At the top of an extinct volcano, lies the historical park of Phanom Rung. This huge majestic temple is a magical place where it is good to spend a few hours. Bordered by a splendid path paved with rocks, this Khmer temple contains real treasures. After taking the scenic staircase leading to the temple, you will be able to breathe and appreciate the beauty of the landscape. We also advise going to Phanom Rung for the sunset. From above, you will have a breathtaking view of the Thai countryside. A real show!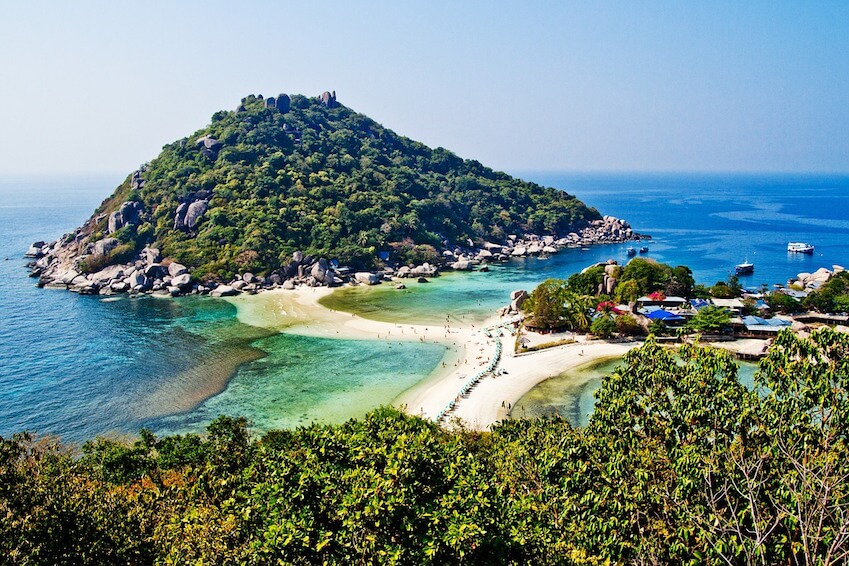 10- Fall for Koh Tao
In the emerald waters of the Gulf of Thailand, lies a true paradise: the island of Koh Tao. Isolated, the island enjoys exceptional beauty. With its white sandy beaches bordered by picturesque hills, Koh Tao is a definite stopping point during your trip to Thailand. In particular, if you enjoy scuba diving, you can put on your mask and snorkel and explore the seabed. If you're lucky, you can even see the huge sea turtles. When you get to Koh Tao, do not miss the Full Moon Party if you have the chance. Every month, every full moon day, there is a party until the early hours of morning!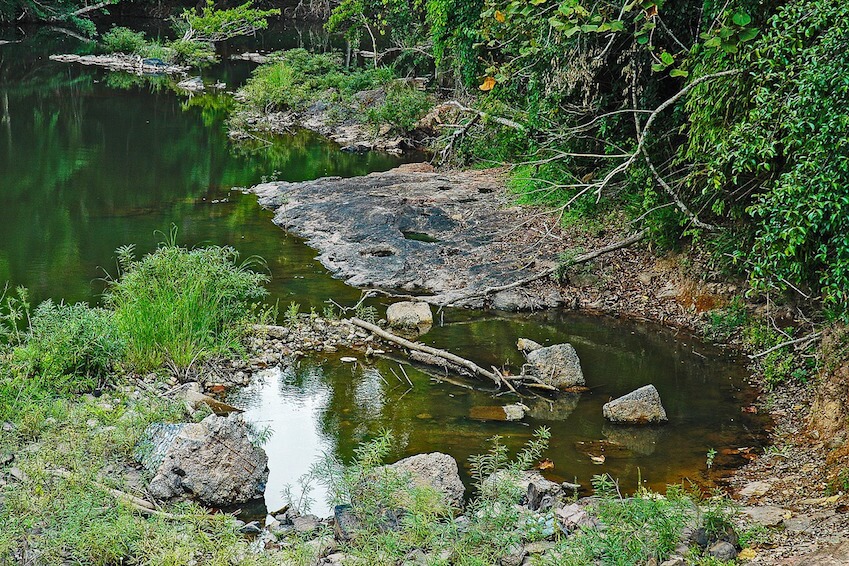 11- Organise a hike in the jungle of Khao Yai
For the more adventurous, head for Khao Yai National Park! Located in eastern Thailand, this park is perfect for nature lovers. Here, the flora and fauna are intact. Ideal for discovering Thailand in the wild, Khao Yai can be visited both with family and friends. This site, classified in the World Heritage of UNESCO, shelters an incredible flora, with more than 2000 species of plants! But the park is mostly known for its wildlife. Here you will see, among others, elephants, gibbons, crocodiles, snakes and elk. If you are travelling with your children, do not miss the famous Pete Maze Labyrinth!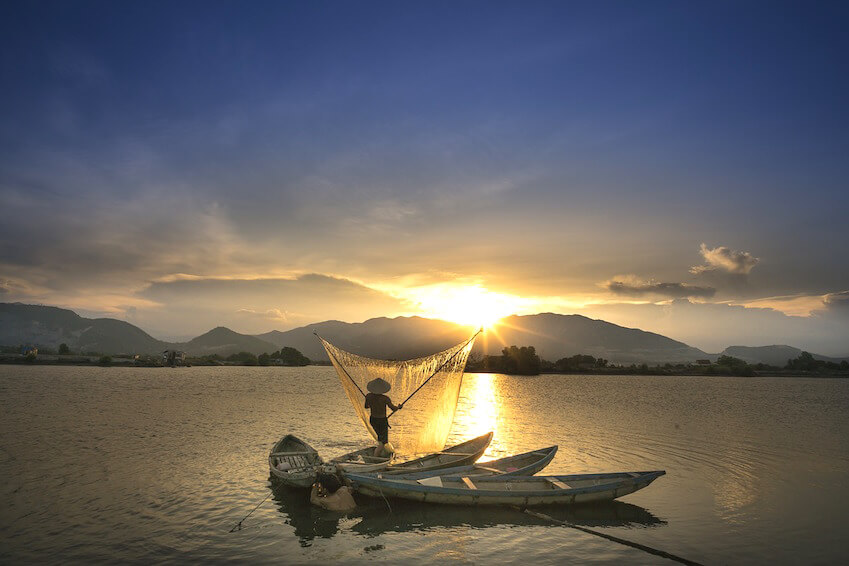 12- Venture on a cruise in the Mekong
Your trip to Thailand cannot be complete without a beautiful cruise on the Mekong. This great Asian river, filled with legends, contains natural and cultural treasures. Between rice fields and floating villages, cross this legendary river. If you want to continue the journey, you can reach Laos or even Vietnam. For new adventures with your family!