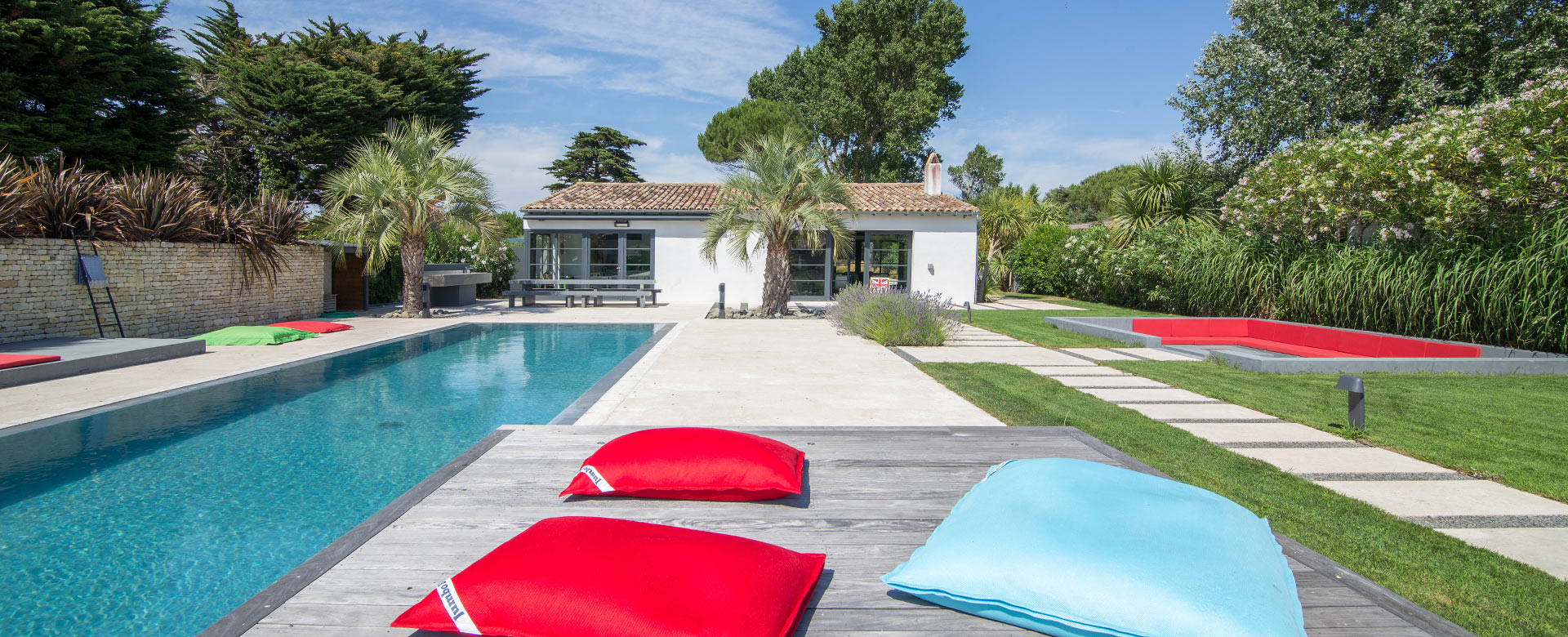 Luxury Villas
Personal Service
A bewitching change of scenery on the ile de ré
The Ile de Ré, in the Bay of Biscay, marvels with its gentle landscapes with changing colours of fauna and flora over the seasons. City of art and history of Charente Maritime, it has a rich and diversified heritage embellished by its typical architecture and its traditional white houses with green shutters.

"Ré la blanche", a year-round destination, offers a variety of festivities every season with its mild ocean climate. It is in this bird paradise that Villanovo offers a selection of luxury villas near the Trousse-Chemise golf course or in the heart of the village of Portes de Ré, in the North of the island.

Ride a bike and stroll along the sandy beaches or salt marshes, through forests of maritime pines and hollyhocks blooming away in the wind. Give yourself a break at the Fleet Market or in one of the many oyster huts to sample some tasty seafood. The range of activities on offer will surely delight you. Between hiking along the coast, river tourism or paddle, come and enjoy the art of living in Retaise.
Our guest reviews and ratings
Luxury villa rentals on Ile de Ré